Chris Sevier Sues Apple For Porn Addiction, 'Emotional Distress To Point Of Hospitalization'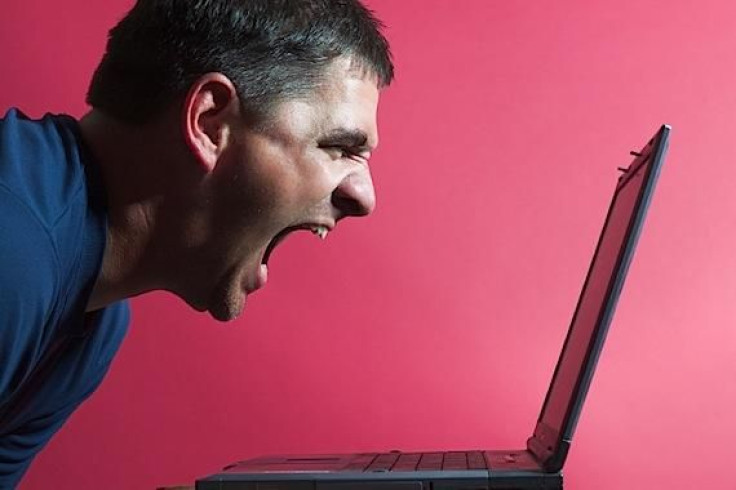 "The Plaintiff loves Apple. The Plaintiff believes in Apple, as a company and knows that it has good intent," according to his deposition. However, the Plaintiff is suing apple because he blames the company for his porn addiction. Chris Sevier has filed complaint with the Tennessee courts this past June.
Sevier says that Apple supports online pornography and explicit sexual content, which has led to not only his sex addiction, but also his sex trafficking and prostitution. He also demands that Apple make and sell their devices with a "safe mode" capability, allowing users to filter out pornographic content.
"If the purchaser of Apple's products is over 18, Apple should allow the buyer to take additional steps to acquire a password from Apple in order to remove the filter to Access Constitutionally protected indecent content. If the buyer is under 18, Apple should not provide the password," Sevier wrote in his complaint.
Sevier's failed marriage is also blamed on Apple. Because of his addiction, he has experienced "emotional distress to the point of hospitalization."
The porn industry in America is a $13.3 billion industry and $97 billion worldwide. In 2003, it was reported that there were 1.3 million pornographic websites, receiving almost 75 million views per month. However, only 10 percent of people admit to being addicted to these sites.
Many people group porn and sex addictions with actual mental addictions, but some mental health professionals say that there is no legitimate scientific basis for these claims. David J. Ley, Ph.D, clinical psychologist and author, believes that sex and porn aren't the problem — people are the problem.
"The media and American society have accepted that sex and porn are addictive, because it seems intuitively true - we all feel like sometimes, we might do something stupid or self-destructive, when sex is involved," said Ley. "But, this false belief is dangerous, and ultimately not helpful. Because when people buy into the belief that porn is addictive, it changes the argument, and all of a sudden, it seems like it is porn and sex that are the problems."
Sevier, however, believes that his addiction has caused him injuries that were "unreasonably dangerous of defective condition of Mac Book created by Apple in the absence of pre-set filters upon sales."
He is demanding that Apple reward him $75,010 to cover the loss of income, medical expenses, and other costs.
Published by Medicaldaily.com