College Freshman, Alyssa Funke, Commits Suicide After Students Cyberbully Her For A Viral Porn Video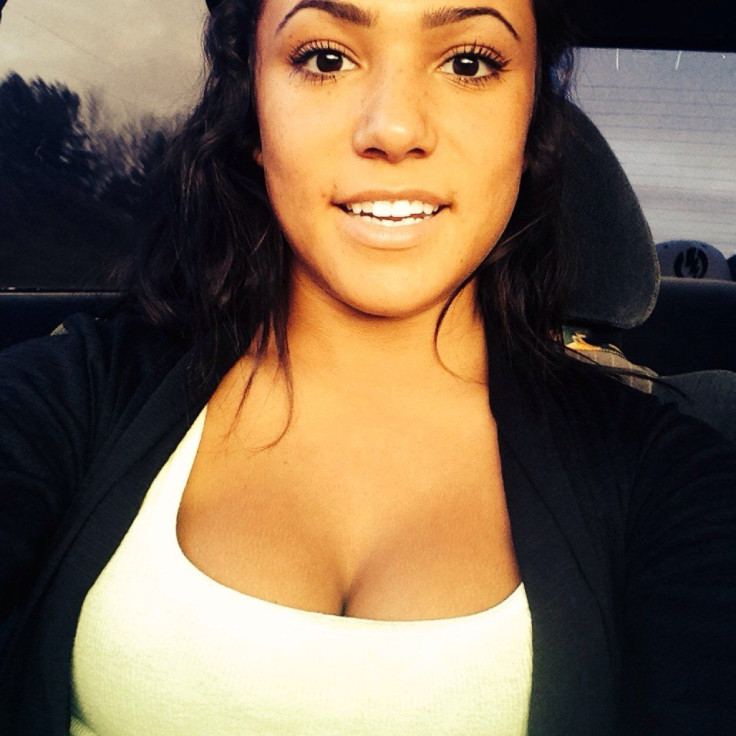 Despite the porn industry becoming more mainstream, as some might say, there is still a huge stigma behind it — one that drove a freshman at the University of Wisconsin-River Falls to take her own life. Alyssa Funke, 19, drove to her family's boat on April 14 and killed herself with a 12-gauge shotgun. KMSP-TV reports that online harassment might have prompted her to commit suicide.
This was Funke's first and only porn video for CastingCouch-X, an amateur porn site. She filmed the video last year when she was 18, under the alias Stella Ann, and talked to the cameraman about her high school activities, such as the sports she played, her major in college, and her aspiration to become an anesthesiologist.
After her video went live, she began receiving mean Facebook and Twitter messages from her former high school classmates. One person even tweeted: "Nothing brings a school together like a porn star who graduated last year. I guess you could say news spreads fast here at Stillwater hahah." She ended up later buying the shotgun and driving to her family's boat landing, where she shot herself.
Initially, it seemed like Funke was taking the negative comments and brushing them off. Her last two tweets were: "Famous for dayzzzzzzz," and "Pornstar Status."
Her parents said that, despite her suffering from long-term depression, the online harassment threw her over the edge. Funke also had a number of family issues that she dealt with. Her biological father was in jail for theft and swindling, and her mother and boyfriend were busted for dealing drugs. She was sent to live with her grandmother when she was a young teen, and reports say she struggled with money.
Funke's family even started a fundraising page to help fight cyberbullying, the Daily Mail reported. "Alyssa like so many other teens was a victim of bully and sadly the bullying lead to her death. Social media has revolutionized the way people bully each other now day," the campaign wrote. "Now you can say whatever you want and not have to look the person in the face while doing it." The campaign only ran for 19 days (they say because Funke was only 19), and it raised only $165.
According to KMSP-TV, the Washington County Sheriff's Office is still investigating her death. A spokesperson for Stillwater High School said that they never received any bullying complaints and point out that Funke was no longer a student of theirs.
Published by Medicaldaily.com