Common Dementia And Alzheimer's Medications May Cause Unintentional Weight Loss, Functional Decline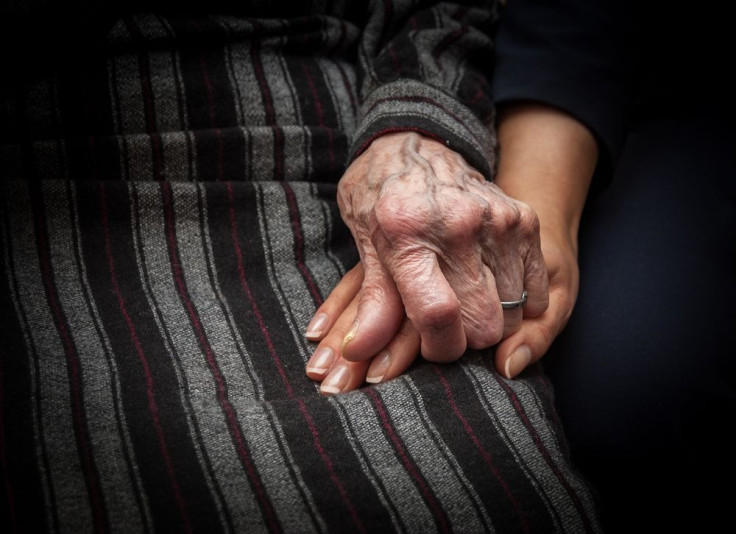 Researchers from the University of California-San Francisco (UCSF) are finding that commonly prescribed dementia medications can lead to dangerous weight loss in patients. In light of this new evidence, they are cautioning physicians to be careful when prescribing medication to their patients. The study is published in the Journal of American Geriatrics Society.
"This is very relevant to patient care because unintentional weight loss in older adults is associated with many adverse outcomes, including increased rates of institutionalization and mortality, a decline in functional status, and poorer quality of life," said Dr. Meera Sheffrin, a geriatrics fellow in the UCSF School of Medicine, in a recent press release. "Our study provides evidence in a large, real-world population that cholinesterase inhibitors may contribute to clinically significant weight loss in a substantial proportion of older adults with dementia."
According to the study, Alzheimer's disease and other forms of dementia are very common: one in six people over the age of 80 are diagnosed with the disease. For the most part, those diagnosed with forms of dementia are prescribed cholinesterase inhibitors — more commonly known as donepezil, galantamine, or rivastigmine — which researchers claim are marginally beneficial at best. Now, scientists are beginning to realize this common treatment can threaten damage to patients' gastrointestinal system.
Often, weight loss presents a significant problem for patients suffering with dementia, increasing their risk of succumbing to the disease. As of now, the only research on the effects cholinesterase inhibitors has on weight have established a weak correlation between the treatment and subsequent weight loss, resulting in conflicting information.
To dive further into the risks, Sheffrin and a team of researchers examined Veteran Affairs (VA) data collected from dementia patients age 65 and older during 2007 and 2010 — patients were both diagnosed and being treated either with cholinesterase inhibitors or other new medications. Researchers specifically looked for a 10 pound weight loss in patients over a 12 month period, as clinicians determined this was big enough change to reevaluate treatment.
From this VA data, researchers matched 1,188 patients on cholinesterase inhibitors with a control group of 2,189 patients on other types of dementia medication. After the 12 month period, 78 percent of patients were still being prescribed inhibitors, while 66 percent were still being prescribed other medications. Overall, researchers found that 29.3 percent of patients displayed significant weight loss while on inhibitors, as opposed to 22.8 percent who were not taking the drug.
This evidence led researchers to conclude that cholinesterase inhibitors presented an increased risk of weight loss to dementia patients in comparison to other drugs. To put this more into perspective, researchers found one out of every 21 patients taking inhibitors were losing an upwards of 10 pounds.
Researchers concede there is still work to be done. For example, they'd like to examine whether or not a certain subgroup of dementia patients taking inhibitors face a higher risk of this unintentional weight loss. Also, because VA data was collected from males, this is not indicative of what may occur in women.
"Clinicians should take into account the risk of weight loss when weighing the risks and benefits of prescribing cholinesterase inhibitors in patients with dementia," the authors write. "In addition, clinicians should monitor for weight loss if these medications are prescribed and consider discontinuing cholinesterase inhibitors if significant weight loss occurs."
Source: Sheffrin M, et al. Journal of the American Geriatrics Society. 2015.
Published by Medicaldaily.com