Common Lead Tests May Give You Inaccurate Results, FDA Warns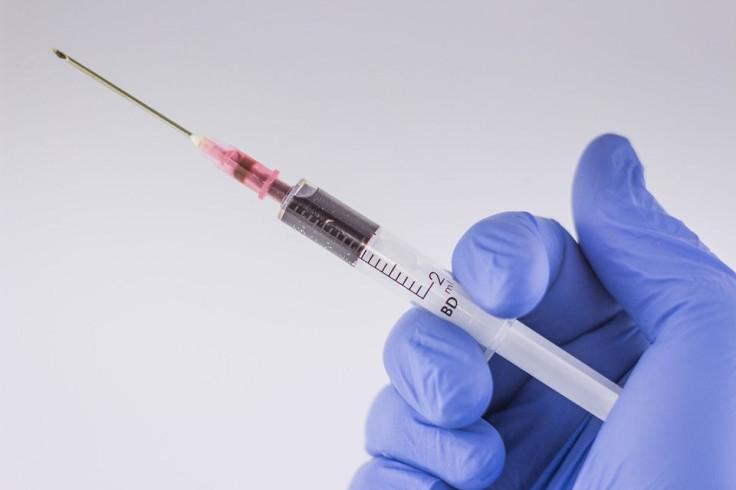 Government health agencies have warned that some tests used to predict lead poisoning may give inaccurate results to children and their families.
Although not all lead tests were affected, to be on the safe side, the Centers for Disease Control and Prevention recommends children under 6 years old and pregnant and nursing women get retested. Other adults and older children who are concerned should consult their doctor about whether they should be retested or not.
Read: A Brief History Of Lead Poisoning: From Ancient Rome To Michigan, Lead Has Plagued Our Bodies For Centuries
"We understand that parents of children and others affected by this problem will be concerned about what this means for their health," Dr. Patrick Breysse, director of the CDC's National Center for Environmental Health, said in a FDA news release.
Breysse notes that most of the test results are likely accurate, but it's important to identify and evaluate where things went wrong so people can receive the necessary treatment. The FDA's efforts to resolve the issue are ongoing.
"The FDA is deeply concerned by this situation and is warning laboratories and health care professionals that they should not use any Magellan Diagnostics' lead test with blood drawn from a vein," said Dr. Jeffrey Shuren, director of the FDA's Center for Devices and Radiological Health. "The agency is aggressively investigating this complicated issue to determine the cause of the inaccurate results and working with the CDC and other public health partners to address the problem as quickly as possible."
Read: Chocolate Manufacturers, Including Trader Joe's And Hershey's, Accused Of Lead Poisoning
This warning is based on data showing that tests manufactured by the medical device company Magellan Diagnostics provided results that showed lower levels of lead than was actually in the blood. The FDA believes this problem began in 2014.
At this time, the warning only applies to methods where the blood was drawn from the vein. Other lead testings that involve blood collected by pricking the finger and heel are not thought to be affected.
Lead exposure poses a serious risk, especially to children younger than 6 years of age. Initial symptoms of lead poisoning are difficult to detect, and usually aren't noticeable until dangerous levels of it have accumulated in a person's blood. Signs and symptoms of lead poisoning in children may include learning difficulties, loss of appetite, abdominal pain, hearing loss, seizures, and eating non-food items such as dirt (an eating disorder known as pica).
All children in the US are required to be screened for lead, but the specific testing recommendations vary from state to state. Despite lead being found in many sources, lead exposure is entirely preventable, the CDC notes. To prevent children from exposure, they recommend to make your home more lead-safe by testing paint and dust in homes built before 1978 and preoperly disposing of recalled toys.
See also: Flint, Michigan Family Sues City After Water Contamination Causes Toddler's Lead Poisoning
Lead Poisoning In Flint, Michigan Spurs Police To Go Door To Door, Hand Out Bottled Water, Filters
Published by Medicaldaily.com