Concussion Treatment Guidelines For Kids Available For First Time; Now Include Break From Screen Time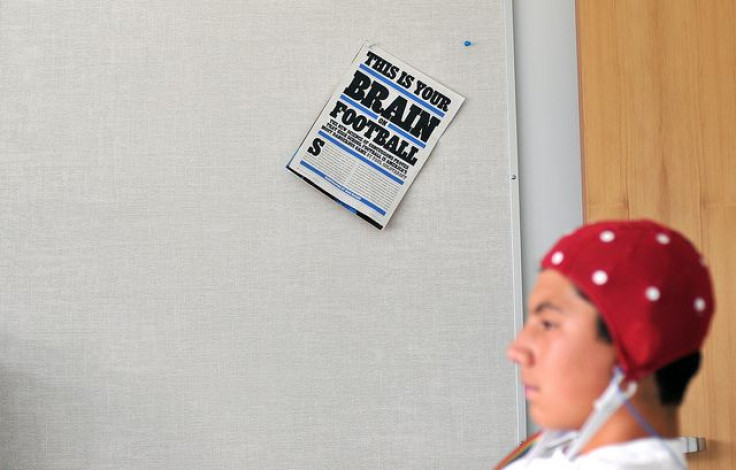 Coaches, parents, teachers, school board officials, and the adolescents themselves will now have a comprehensive set of guidelines when it comes to recognizing, treating, and recovering from a concussion — thanks to extensive research from the Children's Hospital of Eastern Ontario (CHEO) and the Ontario Neurotrauma Foundation (ONF).
Pediatric concussions pose an even greater risk than do adult concussions, primarily because kids suffer more traumatic head injuries overall and their developing brains may suffer more long-lasting damage as a result of injury. The new guidelines, covering more than 130 pages, come after more than two years of combing through over 4,000 academic papers to distill the vast pool of concussion research into a set of simple, clear, and robust recommendations.
Dr. Roger Zemek, project leader and scientist at CHEO, says the field of concussion research was practically begging for guidelines on pediatric injuries. "There have been recommendations and policies on concussion available in the past, but they tend to have focused on sports-related injury and not on children and youth," he said in a statement. Rather than rehash old information for one set of people — typical concussion guidelines are general and loosely written — the team set out to build a one-stop-shop set of symptoms, warning signs, protocols, checklists, medications, and management options to leave as little doubt as possible if a concussion arises.
Part of the struggle in recovering from an injury is reintegrating into school and social activities. This is made all the more difficult when notions of "rest" no longer are limited to lying down. The new guidelines tack on a substantial restriction in screen time — 15 minutes at a time, twice per day, at maximum. The guidelines also offer coaches a systematized way of handling concussions on-field via a pocket tool; emergency departments a clearer sense whether to issue CT scans; family physicians insight on ongoing management; and school boards an example of how to handle policy statements for pediatric concussions.
"These guidelines are exceedingly clear and comprehensive. I think this will be an indispensable resource for caregivers in a wide range of care settings, and also be accessible for the general public," commented Dr. Rebekah Mannix, assistant professor of pediatrics at Boston Children's Hospital, Harvard Medical School.
Among young children, concussions occur most often as the result of falls. Among adolescents and teens, they begin to crop up more often in sports. In the U.S. alone, they result in 144,000 emergency room visits each year, with nearly four million injuries sustained in total, according to the American Academy of Pediatrics. Concussions represent roughly nine percent of all high school athletic injuries. Though typically associated with concussion, loss of consciousness only occurs in 10 percent of cases. Headaches are the most common symptom — a risky sign that doesn't always persuade young athletes to stop competing.
With the new guidelines, Zemek and his colleague hope a better understanding of concussions will permeate through school athletics and communities at large. "These are the first comprehensive pediatric guidelines that we're aware of," he said. "They reflect the very best available evidence today."
Published by Medicaldaily.com