Congress Battles Over 'Murphy's Law,' Legislation Reforming Treatment Of Mental Disorders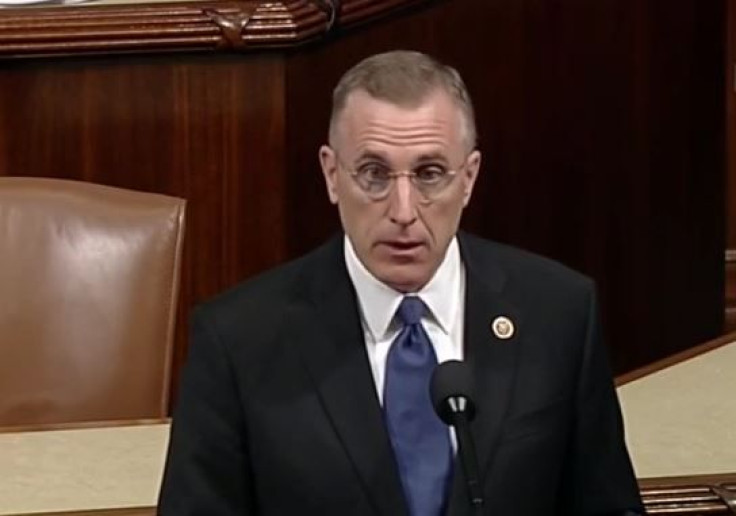 The only practicing clinical psychologist in the United States Congress proposed on Tuesday a revision of his long-delayed mental health reform bill, the Helping Families in Mental Health Crisis Act (H.R. 2646). Drafted by Rep. Tim Murphy (R-Pa.) and originally introduced in December 2013, the bipartisan legislation continues to face strong criticism from political opponents.
Though H.R. 2646 boasts 154 cosponsors, including 43 Democrats, 19 members of the House Energy and Commerce subcommittee signed a letter in October expressing their "concerns with specific provisions we believe would do more harm than good if enacted."
Namely, those who oppose the bill believe some of its provisions would restrict patients' civil rights.
Privacy Rights, Forced Care
Invoking the victims of Sandy Hook Elementary, Murphy introduced his bill by saying it would increase access to trained professionals at community health centers and also increase inpatient treatment options and availability. The Act would also reform government spending "to eliminate redundancy and waste" and refocus on evidence-based health, Pennsylvania's representative said.
Controversially, Murphy seeks to create an assistant secretary for mental health and substance use disorders within the Department of Health and Human Services, which would then transfer "the personnel, assets, and obligations of the Substance Abuse and Mental Health Services Administration (SAMHSA)" to this secretary. In other words, SAMHSA would be reviewed and reconstituted.
(This wouldn't necessarily save money up front. Any financial repercussions of the bill are difficult to foresee, though the Congressional Budget Office estimated the cost of title V of H.R. 2646, which would expand the number of mental health services transferred from states to Medicaid, as increasing the federal government's direct spending by about $3 billion over the 2016-2024 period. If the bill were passed minus a key written clause, CBO estimates the federal spending increase as ranging between $46 billion and $66 billion over the 2016-2025 period. Meanwhile, a recent SAMHSA report estimated total government spending, both federal and state, on the treatment of mental and substance use disorders to be $111 billion in 2014).
Murphy's legislation would also focus more on people with severe mental illness, in part by modifying the Health Insurance Portability and Accountability Act (HIPAA), so that family members can become more involved in treatment. This aspect of the bill has spurred a great deal of debate. Specifically, the 19 letter cosigners say the bill would allow health care providers to share protected information with caregivers, including times when a patient with schizophrenia or another severe mental illness has requested non-disclosure.
"Individuals with mental illness should not have different rights under the law than all other types of patients," the opposing congress members noted in their letter. "We can't say in the same sentence that mental illness should be treated equally to physical illness, but that patients with mental illness should be treated differently than patients with physical illness."
Another crucial point of contention: The bill incentivizes states to adopt assisted outpatient treatment (AOT) laws, where judges can mandate treatment for patients with serious mental illness. Specifically, states continuing or adopting AOT laws will be rewarded with a 2 percent increase in funding.
"The use of the court system and law enforcement to force individuals into care is a dramatic departure from how individuals, particularly those who pose no imminent threat to themselves or others, obtain health care services in this country," wrote the letter co-signers.
By contrast, Murphy argues when services are not available "patients end up in the criminal justice system or on the streets." According to the Department of Housing and Urban Development, about one-fifth of the 610,000 homeless people across the U.S. suffer from a severe mental illness — more than 124,000 individuals. Importantly, his legislation has gained support from the American Psychological Association, the Emergency Nurses Association, University of Pittsburgh Department of Psychology, and the National Sheriff's Association, among other professional organizations.
"If we want to help the tens of millions of people with mental illness and the hundreds of millions of friends and relatives who are emotionally and financially strained. … If we want to prevent the Newtowns, Tucsons, Auroras, Pittsburghs, and Columbines, we have to do something comprehensive, research-based, and we have to do it now," Murphy said.
Published by Medicaldaily.com