Consumers Not Happy About Black Friday Starting on Thursday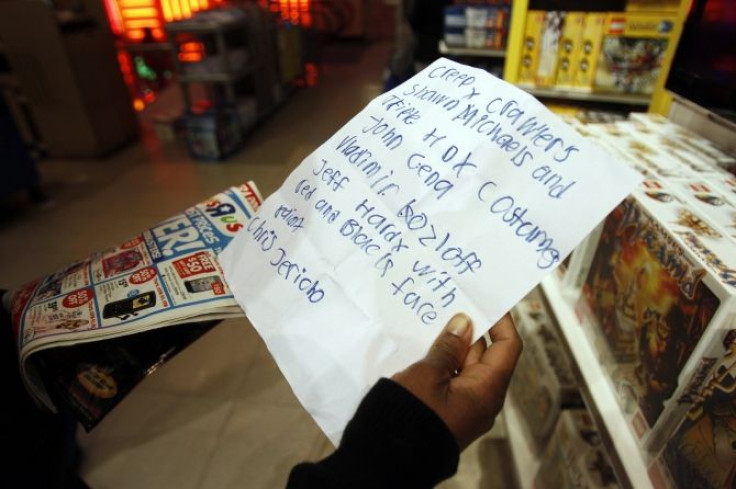 As several major retailers get a jump start on Black Friday by planning to open their doors on Thanksgiving Day, most consumers surveyed prefer that the companies let their employees spend the day off with their families.
Eighty-seven percent of consumers feel that all retailers should remain closed on Thanksgiving Day, according to a survey by ConsumerSearch.com.
While 61 percent of the consumers think more highly of retailers who give their employees the day off to spend celebrating with their families, 26 percent would rather spend time with friends, family, or doing something other than shopping on Thanksgiving Day.
Black Friday Plans, Perception
ConsumerSearch.com has outlined consumers' plans and perceptions regarding Black Friday. The survey polling 1,003 respondents, of members of Research Now's Consumer Panel in November 2011 highlights are shown below.
- Betting on Black. Sixty-one percent of respondents said they plan to shop in stores this Black Friday. The biggest draw for shoppers is far and away the lure of discounts and deals (87 percent) followed by the overall excitement of the day (37 percent) and the chance to complete holiday shopping early (30 percent).
- Black Out. Of the respondents who plan to avoid stores on Black Friday, the biggest reasons why included hating the crowds and commotion (78 percent), hating long lines at checkout (65 percent) and not wanting to wake up early just to shop for deals (54 percent).
- No joy with toys. Nearly one-third of respondents (32 percent) identified toys as the item they dreaded purchasing most. The top reasons why included having to fight through crowds (43 percent), fear of buying the wrong version or type of product (42 percent), concern about cost (40 percent) and fear of not having enough knowledge about the product (38 percent).
- Retailers can have a significant effect on people's enjoyment of the holidays. Eighty-three percent of respondents claimed that they enjoy the holidays more when a store gives a free gift with purchase. Other ways retailers help people enjoy the holidays more include promotions/couponing (77 percent), holiday decorations (75 percent), free gift wrapping (70 percent) and holiday music (67 percent).
- Naughty or nice? The lure of an exclusive, hard-to-find item may lead shoppers to do something less-than-honorable. Twenty five percent of respondents admitted that they would consider doing something sneaky to buy a holiday gift they desperately wanted, such as hiding a product from other customers, intentionally misdirecting a fellow customer searching for the same item or taking an item from someone else's shopping cart when they're not looking.
"Consumers clearly have excitement for Black Friday and the start of holiday shopping season, but despite the deals, brands still have to pay attention to how they are being perceived by consumers. As our survey results show, retailers might help themselves more with customers by staying closed on Thanksgiving," editor-in-chief Christine Frietchen of ConsumerSearch.com said.
"Brands that recognize what shoppers expect and need throughout the holiday shopping season, and are willing to react accordingly, have a unique opportunity to build a stronger relationship with consumers," she said.
One retailer that is sure to be a madhouse every year on Black Friday is Toys "R" Us as each and every "Santa Claus" hurdles through the aisles with their child's Christmas list and races to get the last of the wanted toy or video game, etc.
Published by Medicaldaily.com