Corona Is So Popular Now That Its Brewers Need To Spend Billions To Make Sure We Don't Run Out Of It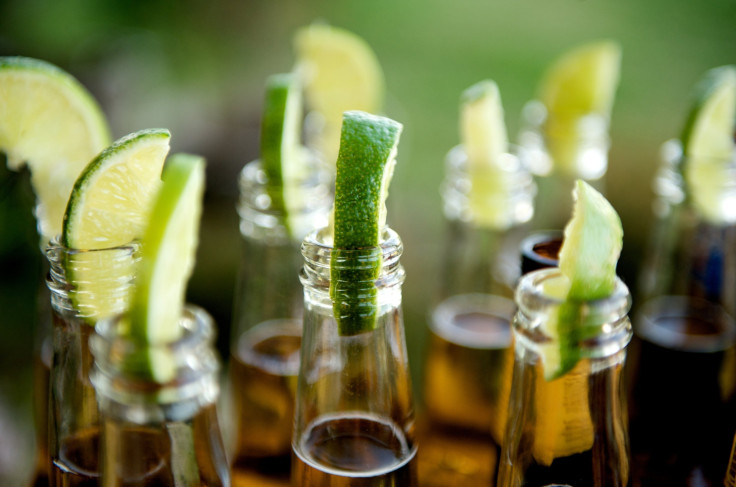 In news that's sure to disappoint everyone except for that annoying co-worker that somehow always ends up next to you at the bar, it appears that Corona's* popularity has skyrocketed over the past few years.
So much so that its brewer, Coronation Brands, has decided to spend more than 2 billion to double the size of its main brewery and to eventually build a second California location, according to the Wall Street Journal. Otherwise, the company fears, there's a distinct chance that they might run out of enough beer to provide its customers. Corona beer. There might literally be too much demand for Corona.
As the WSJ reports, this meteoric rise has followed in the wake of aggressive and successful advertising campaigns by Coronation, which acquired the rights to brew and import the Mexican beer in 2013. After a 10 percent growth in sales over the last five years, Corona is now the fifth highest selling beer brand in the US, and the number one imported beer, selling twice as high as the next foreign competitor, Heineken. This has happened despite the fact that other large brands like Budweiser are suffering lagging sales and identity crises over attempting to appeal to the same consumers that smaller craft beers are eagerly gobbling up.
Meanwhile, Corona, and the other brands owned by Coronation like Modelo Especial have only seen their stock rise, even though the former is consistently considered one of the worst tasting Mexican beers, according to beer review sites like Beeradvocate. As of now, it currently earns an "awful" rating of 56 out of 100 by the site, and an 47 "Bro" rating — I'm assuming that last score is derived from personal testimonials.
And now for your utter pleasure, here is a sample of those reviews:
"Smells like creamed corn seasoned with a nondescript apple-like fruitiness due to under-aging with a dash of skunky marsh vegetation."

"A weird offputting funky flavor throughout. Extremely watery and basically boring. I can see why most people add the lime…"

"Drinkable? If you don't want flavor and body in your beer, yes...If you want to enjoy your beer, not one bit."

"Popular with the 18 to 20 somethings at university. This beer is really only drinkable with half a lime wedged in the neck of the bottle and chilled to the point where your taste buds can't tell what you are actually drinking."
And my personal favorite:
"This beer is a marketing fraud perpetrated on the people of the earth. Not at all beer, it is my opinion that it is a badly made mixed drink that someone allowed some salad to fall into."
Remember folks, no matter what your personal preferences, stay safe out there when you're drinking your salad beer.
*Not to be confused with coronaviruses, which are believed to cause Severe Acute Respiratory Syndrome (SARS) and Middle East respiratory syndrome (MERS). Those are entirely different debilitating menaces that carry a foreign connotation to them.
Published by Medicaldaily.com