Cory Monteith, Who Played Finn Hudson on 'Glee,' Dead At 31 After Struggle With Drug Addiction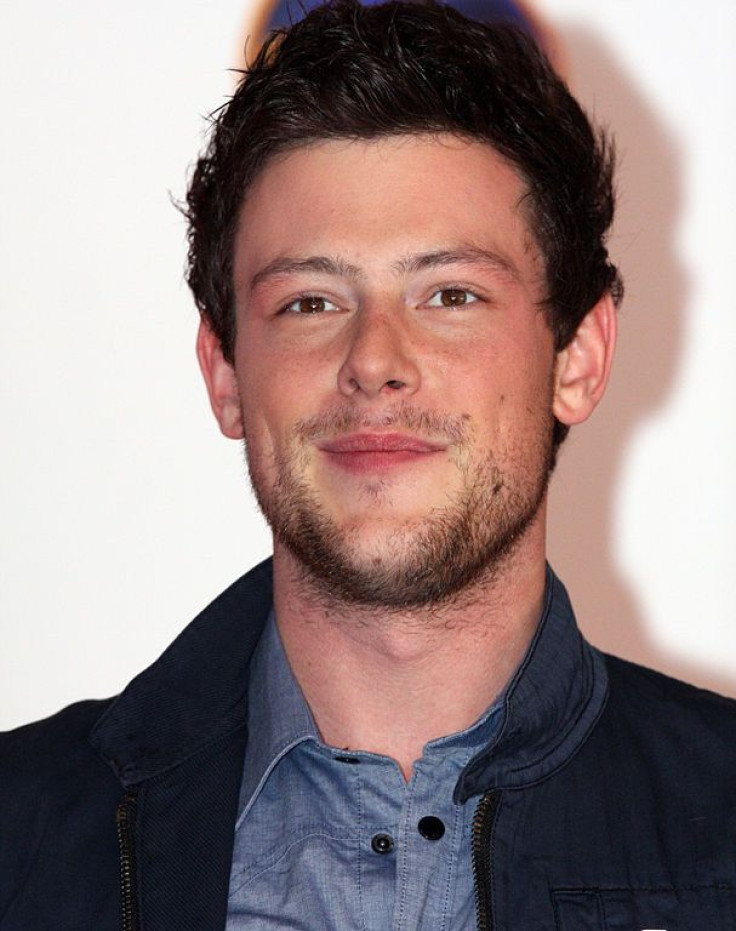 Cory Monteith, who played Finn Hudson, a popular jock turned geek on the hit Fox musical series Glee, was found dead in a hotel room in Vancouver on Saturday. He was 31 years old.
Police said that Monteith was found in his hotel room at the Fairmont Pacific Rim Hotel just after noon after he missed his scheduled checkout time. They said there was no indication of foul play and that people who had been with the Canadian actor earlier were being interviewed, but they believe he was alone when he died. The coroner will try to determine a cause of death, The New York Times reported.
"On behalf of the Vancouver Police, I want to pass on our condolences to the family, friends, castmates, and millions of fans of Mr. Monteith," acting chief Doug Lepard said. "As was the case in countless homes, I watched 'Glee' regularly with my daughters, and I know there will be shock and sadness in many households with the news of his tragic death."
His Acting Career
Monteith began his acting career with minor roles in Final Destination 3, Whisper, and Deck the Halls. He also had roles in TV shows, including Smallville, Stargate Atlantis, and Flash Gordon. In 2009, he was cast in Glee for which he won a Teen Choice Award and a Screen Actors Guild Award.
On the series, Monteith played Finn Hudson, a high-school student and popular football player, who initially had no interest in joining the school's glee club out of fear that he would become unpopular.
But after being blackmailed into joining by its faculty director, he finds that he enjoys singing and plays an integral part the club, singing stunning renditions of U2's "One," Michael Jackson's "Man in the Mirror," and Journey's "Don't Stop Believin'."
"We are deeply saddened by this tragic news. Cory was an exceptional talent and an even more exceptional person," Fox said in a statement on behalf of the network, the shows producers, and 20th Century Television. "He was a true joy to work with and we will all miss him tremendously. Our thoughts and prayers are with his family and loved ones."
His Battle With Addiction
Monteith was seen last month with longtime girlfriend Lea Michele, who also played his singing partner and love interest, Rachel Berry, on Glee, after leaving rehab, where he was treated for substance abuse.
"I love and support Cory and will stand by him through this," she said in a statement to People magazine. "I am grateful and proud he made this decision."
It was Monteith's second time in rehab. When he was 19 years old, he admitted himself for the first time after years of skipping school to get drunk and smoking marijuana. He had already been to 12 different schools, as well as alternative programs for troubled teens.
"I burned a lot of bridges, I was out of control," he told Parade, speaking about his drug use. "Anything and everything, as much as possible. I had a serious problem."
His family staged an intervention and got him into rehab, but after he left, he says he went back to doing what he used to do, until he had what he called a "crystallizing event."
"I stole a significant amount of money from a family member," he said. "I knew I was going to get caught, but I was so desperate I didn't care. It was a cry for help. I was confronted and I said, 'Yeah, it was me.' It was the first honorable, truthful thing that had come out of my mouth in years."
In a 2011 interview with The New York Times, Monteith said that he hoped his battle with addiction would serve as an example to others.
"I don't want kids to think it's O.K. to drop out of high school and get high, and they'll be famous actors, too," he said. But for those people who might give up: Get real about what you want and go after it."
Published by Medicaldaily.com