Could Gastric Artery Treatment Help You Lose Weight? Stomach Ulcer Procedure Could Block Hunger Hormone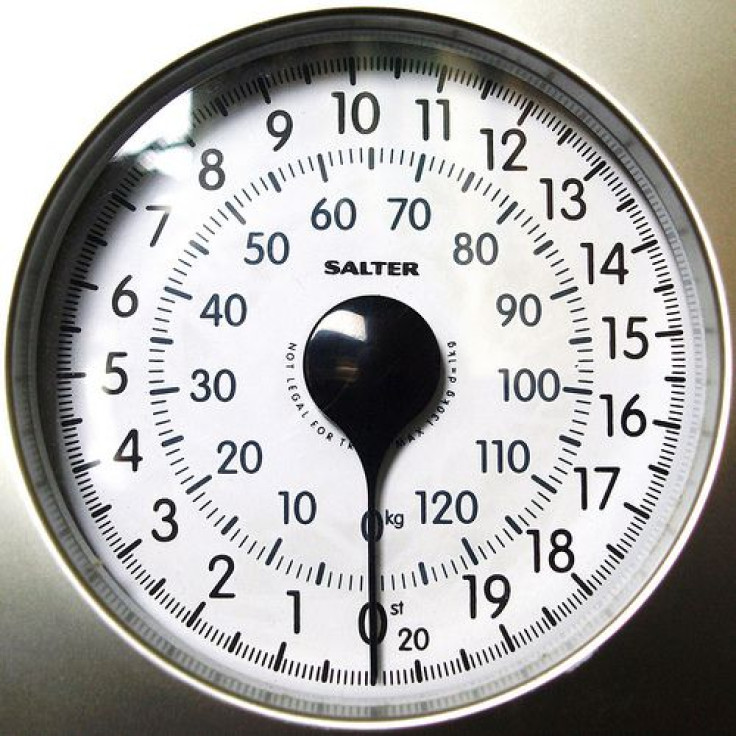 A new treatment for obesity might be closer than we think, and by closer, we mean at the source: your gut. Gastric artery embolization is used to treat stomach bleeding and ulcers, but it was also found to induce weight loss in those who had undergone the treatment. A small study found that the 14 patients who had the procedure lost, on average, eight percent of their body weight. Gastric artery embolization uses beads or gel foam to obstruct the artery supplying the stomach.
This results are unique for the gastric artery, because when 18 other patients were treated for the same problem, but had another artery embolized, those patients only lost one percent of their weight. While this might be a small study, researchers are hopeful that these results might have a bigger implication for weight loss surgeries.
"This is just an observation that deserves more study," said Dr. Rahmi Oklu, an assistant professor of radiology at Harvard Medical School, according to HealthDay. "Our point is just to say, let's look at this. It still needs to be rigorously investigated."
One theory is that blocking the gastric artery supply decreases the supply of the appetite-boosting hormone ghrelin. There is no concrete evidence and the researchers are not, by any means saying that gastric embolization should be the new weight loss route. Also, there were no tests to determine if it was the ghrelin levels or something else that induced weight loss, because the researchers only analyzed patients' charts.
Even though the procedure is minimally invasive, researchers aren't hopeful that gastric embolization will be a long-term treatment for weight loss because the body will likely find another way to compensate for the loss of ghrelin levels.
"With weight loss, you have to look at the long term," said Dr. Mitchell Roslin, chief of bariatric (weight-loss) and metabolic surgery at Lenox Hill Hospital, in New York City, according to HealthDay. "My guess is, the response with [embolization] will be fleeting."
There are currently several different types of weight-loss surgeries, including gastric sleeve, gastric banding, and gastric bypass. Most of these are minimally invasive, and many claim to have long standing effects. However, they also come with a number of side effects, including body aches, mood changes, and hair loss, with many lasting up to six months. Also, because of rapid weight loss resulting from surgery, many patients ultimately need to take vitamin and mineral supplements for the rest of their life, according to the National Institutes of Health.
The study was presented at the meeting of the American College of Cardiology.
Published by Medicaldaily.com