Delhi Gang Rape Case Update: 4 Men Convicted, Will Be Hanged
Today, the four men convicted of the Delhi rape case have now been sentenced to death. The internationally publicized gang-rape case sparked an upheaval with women's rights groups all over the world.
Vinay Sharma, Akshay Thakur, Pawan Gupta and Mukesh Singh were the four convicted on Tuesday of raping and torturing a 23-year old student on a moving bus last December 16, 2013 for over an hour. Two weeks later she died from substantial internal injuries.
"I am very happy our girl has got justice," said the 23-year-old victim's father to the Associated Press. Under Indian law, he cannot be named in order to guard his daughter's identity as a rape victim. The case was presides over by Judge Yogesh Khanna.
Some still believe that it will be a long time before this "rape epidemic" in India will ever go away. Last year the Indian government reported 244,270 crimes against women. Al Jazeera recently published an infographic stating that a rape is reported in India every 20 minutes and, more troubling, 75 percent of cases that make it to court are acquitted. In a recent study of sexual violence in six Asia Pacific countries — Bangladesh, Cambodia, China, Indonesia, Papua New Guinea, and Sri Lanka — 25 percent of men admitted to committing rape at some point in their lives. While the study did not include India, it did point to a culture of acceptance around sexual assault in that area of the world.
Protestors demanded that justice be served. However, the convicted men's lawyer, A.P. Singh claims that his clients were framed.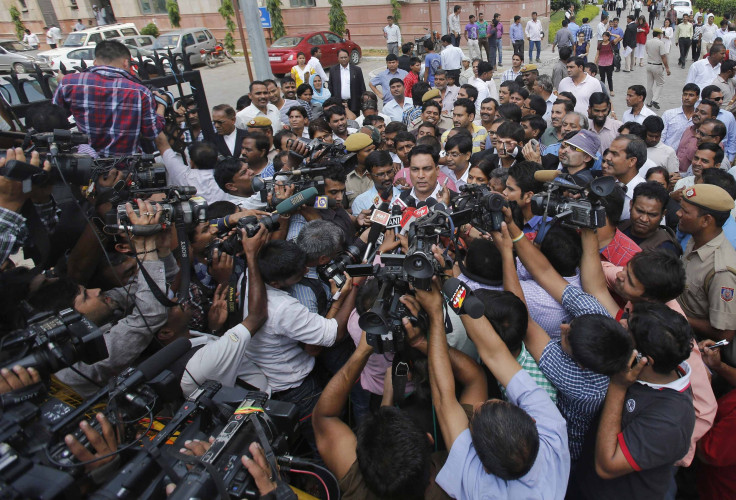 "This is not a fair trial," said Singh.
According to The Associated Press, these four men will be hanged.
Published by Medicaldaily.com