Smokers With Depression Have A Higher Motivation To Quit, But More Likely To Relapse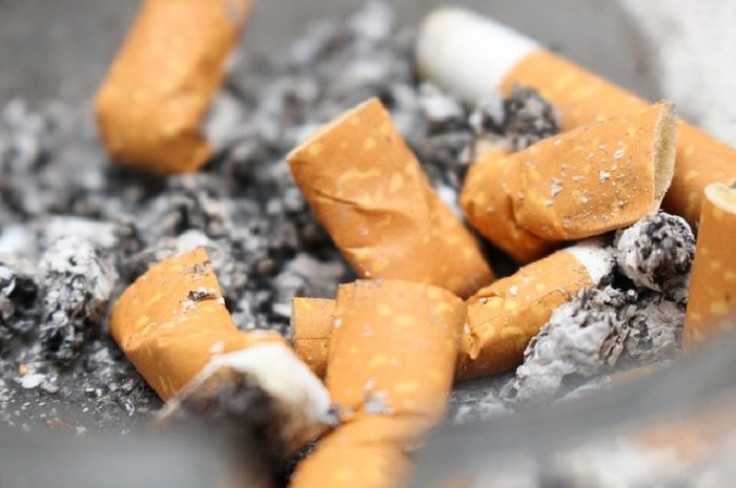 Smokers with depression may be struggling with a Catch-22 — the first option, smoking, harms their health, but when they try and quit, they're more likely to fail, and are more depressed afterward. New research published Thursday in the scientific journal Addiction found that cigarette smokers with depressive symptoms, such as feelings of guilt and helplessness, had a higher motivation to quit smoking, but were more likely to relapse within the first month.
Tobacco smoking impacts nearly every organ of the body and is linked to many cancers and diseases. In fact, it's the leading preventable cause of death in the United States, according to the Centers for Disease Control and Prevention. While smoking rates in the U.S. are on the decline, depression is on the way up — the number of people diagnosed with the mood disorder increases by approximately 20 percent each year. Smoking prevalence is approximately twice as high among this population than it is in the general population, according to the CDC. However, it has been unclear whether the mood disorder is associated with low rates of successful quitting.
Researchers analyzed data from a sample of 6,811 participants from Australia, Canada, the United Kingdom, and the U.S. who participated in the International Tobacco Control Four-Country survey to examine the roles of depression on quit attempts and subsequent behaviors. They found that, compared to those who reported no symptoms of depression, smokers who reported depressive symptoms or received a recent diagnosis for depression had increased odds of making quit attempts.
For example, 50 percent of those with depressive symptoms, and 51 percent of those diagnosed with depression made quitting attempts compared to 40 percent of those without depression. But 52 percent of smokers without depression were able to abstain from smoking for a month compared to 46 percent of those with depressive symptoms and 36 percent of those diagnosed with depression.
Researchers say that, for the most part, depression was a good predictor of relapse among those who tried to quit. The study also found that this tendency seemed to be stronger for women than men. Women involved in the study reported a diagnosis of depression at a higher rate than men, which is consistent with previous studies, and they had a stronger association of depressive symptoms with failed quitting attempts. Researchers are still unsure why this may be.
Past research has suggested exercise could help depressed smokers successfully kick the habit. Researchers attributed this relationship to reduced withdrawal symptoms following a workout. Although smokers with depression may be highly motivated to quit, they often need additional support. In addition to exercise, researchers say seeing a stop-smoking specialist and also using nicotine products can substantially improve smokers' chances of quitting successfully.
Cooper J, Borland R, McKee S, Young H, Dugue P. Depression Motivates Quit Attempts but Predicts Relapse: Differential Findings for Gender from the International Tobacco Control Study. Addiction. 2016.
Published by Medicaldaily.com