Depression And Menopause: Early Onset Linked To An Increased Risk For Mental Health Problems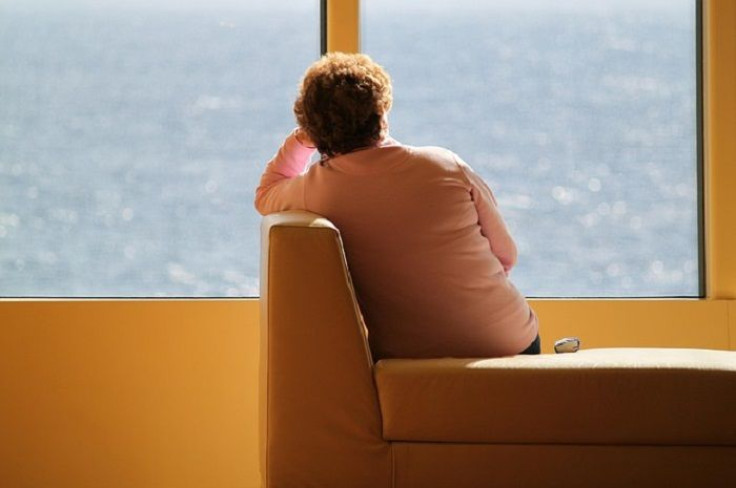 The timing of menopause may postmenopausal women's increase risk for depression, according to new research published in JAMA Psychiatry. Results from a meta-analysis of medical literature suggests women who experience the "big change" at a younger age struggle more with mental health later in life.
Menopause occurs when a woman's ovaries stop making eggs, slowing the production of the hormones estrogen and progesterone. The Centers for Disease Control and Prevention says it is official when a woman has not had her period for 12 months in a row. This usually occurs between 45 and 55 years of age.
After reviewing 14 studies involving nearly 68,000 women, researchers found that menopause at age 40 or older was associated with a 50 percent decreased risk for depression compared with premature menopause — age 40 and younger. Exposure to estrogen, which is believed to have some neuroprotective and antidepressive effects, may be the reason for this association.
"This meta-analysis suggests a potentially protective effect of increasing duration of exposure to endogenous estrogens as assessed by age at menopause as well as by the duration of the reproductive period," the study authors wrote.
Shorter exposure to estrogen means a longer duration of estrogen deficiency. Going a long time without the protective effects of the hormone increases the risk for subsequent late-life depression.
Researchers also found delayed menopause by two-year increments was associated with a 2 percent decrease in the risk of depression in post-menopausal women; a 5 percent decrease in severe depression was also found when women went through menopause later.
Previous studies have found, too, older age in menopause was associated with a lower risk for all-cause and cardiovascular mortality.
Mental disorders, which includes a wide variety of conditions affecting mood, thinking, and behavior, is a public health problem — lifetime prevalence of major depression is reportedly 15 percent in high-income countries and 11 percent in low-income countries. Depressive disorders in particular have been recognized as the second-leading cause of disability across a person's lifespan. It has also been linked to adverse health outcomes, including cardiovascular disease and increased stroke risk.
The study's findings could help identify women at higher risk for depression due to early menopause, and possibly benefit from estrogen-based therapies.
"If confirmed in prospective and culturally diverse studies controlling for potential confounders and assessing depression via psychiatric evaluation, these findings could have a significant clinical effect by allowing for the identification of a group of women at higher risk for depression who may benefit from psychiatric monitoring or estrogen-based therapies," researchers concluded.
Source: Georgakis M, Thomopoulos T, Diamantaras A, et al. Association of Age at Menopause and Duration of Reproductive Period with Depression After Menopause. JAMA Psychiatry. 2016.
Published by Medicaldaily.com