Doctors Worry As Ozempic Causes Spike In ER Visits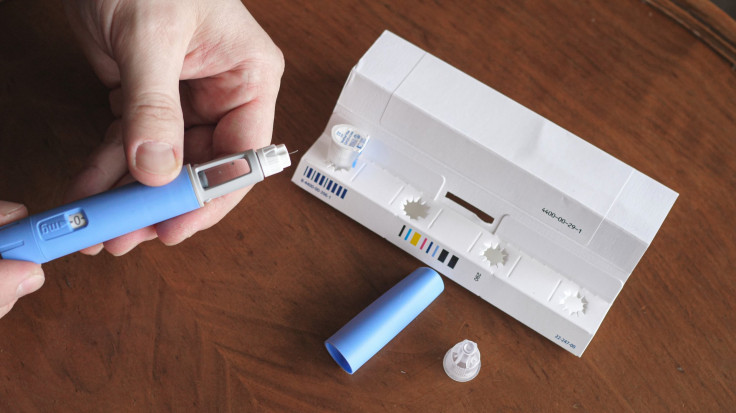 Ozempic, the prescription medication that has gained celebrity attention and been hailed as a solution for weight loss, is raising concerns due to its potential side effects. Originally developed for individuals with Type 2 diabetes, this drug has seen a surge in popularity. However, doctors are now observing an increase in emergency room admissions among users.
Weight loss surgeon Dr. Terry Simpson has warned about the lack of guidance provided to patients who have received telemedicine consultations for Ozempic. He emphasized that proper understanding of the risks, knowing when to seek medical attention and using the drug correctly are crucial for positive outcomes.
"It's not a benign drug. And it's a drug meant to be used for a lifetime that has serious side effects. If you're not counseled on how to use it properly, those can be made worse," he said in an interview with "NewsNation Now" after admitting there has been a spike in ER visits due to Ozempic lately.
Ozempic, as well as its sibling drug Wegovy, are semaglutides administered through weekly injections into the stomach, thigh, or arm. These medications assist the pancreas in releasing appropriate amounts of insulin when blood sugar levels are high. By signaling fullness to the brain, semaglutide helps people feel less hungry and stay full longer, but this effect can lead to various health issues.
Reports of side effects associated with Ozempic include diarrhea, nausea, bloating and blurred vision, according to an emergency room doctor. Furthermore, medical professionals have expressed concerns about kidney failure, gallstones and other potential risks, New York Post reported.
Dr. Laurie A. Keefer, a health psychologist at Mount Sinai, has personally observed Ozempic patients experiencing kidney failure and gallstones. In an interview with CBS News, she cautioned that there may still be undiscovered long-term side effects since these drugs are relatively new to the market.
While common side effects include nausea, stomach pain, constipation, diarrhea and vomiting, more severe complications such as pancreatitis, kidney failure and gallstones can also occur, according to experts. The official prescribing guide for Ozempic even mentions the possibility of thyroid tumors, including cancer, as a potential side effect.
Published by Medicaldaily.com