Chinese Drugmakers Scramble To Address Skyrocketing Demand For Ozempic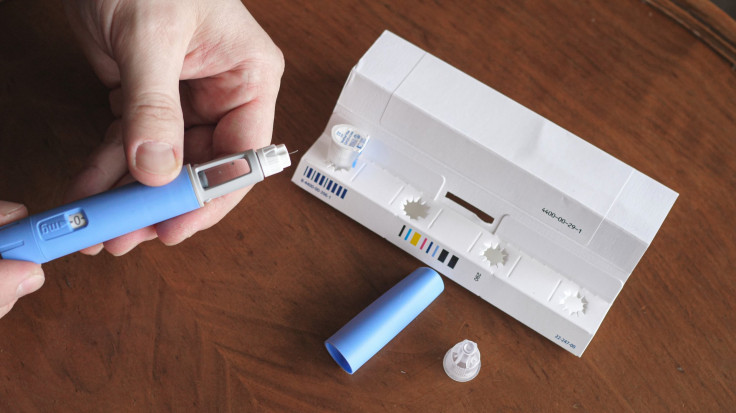 Chinese drugmakers are becoming more eager to grab a slice of the growing market for Ozempic in China amid the craze for the drug.
Though primarily used for treating diabetes, Ozempic has become a highly sought-after drug worldwide due to its purported weight loss effects. In China, where societal beauty standards prioritize extreme thinness, the frenzy surrounding Ozempic has led to shortages of the medication in the country.
Social Media Hype and Shortages
Chinese social media platforms, such as Douyin and Xiaohongshu, have been inundated with posts from users boasting about significant weight loss achieved with just a few injections of Ozempic (semaglutide). The posts, often accompanied by exaggerated claims, have fueled the drug's popularity as a "wonder drug" for weight loss, according to CNN.
While Ozempic has been officially approved in China for the treatment of type 2 diabetes, medical experts cautioned against its use for weight loss. Studies and patient reports suggested that weight rebound is common once the injections are discontinued. Despite these concerns, the soaring demand for Ozempic has caused shortages in many hospitals and drugstores across China since late last year, affecting patients with diabetes who depend on the medication.
Growing Market and Competing Manufacturers
The weight loss drug market in China is expected to experience significant growth in the coming years. A government report from late 2020 revealed that over 50% of adults in China were overweight, highlighting the potential market size. Total sales of diabetes drugs, including semaglutide, could reach 40 billion yuan ($5.6 billion), a more than 600% increase from the current market size, according to an estimate by Shanghai-based Tebon Securities, per CNN.
Both Western and Chinese drugmakers are eager to tap into this growing market. Novo Nordisk, the Danish pharmaceutical firm behind Ozempic, has applied to China's drug regulator to expand the scope of semaglutide's use, potentially targeting weight loss. Chinese firms, on the other hand, are accelerating the development of generic versions of semaglutide.
Novo Nordisk's patents for semaglutide in China are expected to expire in 2026, which could pave the way for the entry of generic versions into the market. However, Huadong Medicine, a Hangzhou-based pharmaceutical firm, has challenged the validity of Novo Nordisk's patents. In September 2022, China's State Intellectual Property Office ruled all core patents for Ozempic to be invalid. Novo Nordisk has appealed the decision, and a legal battle is currently underway at the Beijing Intellectual Property Court. The outcome of this case will determine the potential availability of generic semaglutide by domestic manufacturers in the market.
Social Media Crackdown and Rising Prices
In an attempt to curb the hype surrounding Ozempic, Xiaohongshu reportedly implemented a crackdown and deleted over 5,000 posts that shared weight loss experiences with the drug. The platform accused many of these posts of exaggerating the drug's effectiveness and cautioned users against blindly believing such content. However, such measures have not been sufficient to quell the frenzy. The pressure to conform to prevailing beauty standards, especially among women, has contributed to the persistent demand for Ozempic in China.
Bloomberg reported in May that the drug quickly had a shortage since many turned to fake prescriptions and scalpers just to secure doses. Several have acquired Ozempic through doctors for off-label use, while others purchased the drug on e-commerce platforms like Taobao and JD.com with other people's prescriptions.
The rising demand drove up prices online, with scalpers taking advantage of desperate buyers. While the official cost of a 1.5 mg dose of Ozempic in public hospitals is 478 yuan ($67) according to China's National Reimbursement Drugs List, the medication is currently priced 36% to 151% higher on platforms like Taobao.
Published by Medicaldaily.com