Dog Vomit Sends Four People to the Emergency Room With Breathing Problems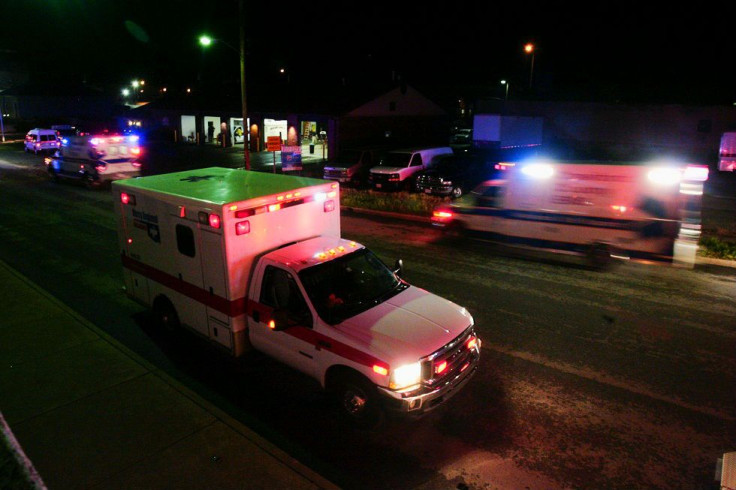 A dying dog's vomit sent four people in Colorado to the hospital with breathing problems.
Veterinarians at the Vail Valley Animal Hospital in Edwards, Colorado, believe that the animal may have ingested rat poison after they found that zinc phosphate, a toxic substance in rat bait, in the dog's vomit, according to the Eagle River Fire Protection District.
Police said that three people at the pet clinic began showing signs of respiratory distress and were then taken to Vail Valley Medical Center. Authorities said that a fourth person was taken to the hospital as a precautionary measure because they might have also been exposed to the dog vomit.
The dog, which later died, had been brought to the Edwards veterinary clinic for treatment, inspector Gail McFarland, of the Eagle River Fire Protection District told Vaily Daily, adding that the dog's owner was not identified and it was unclear where the dog came into contact with the chemical.
The dog had apparently eaten the pesticide, which forms a toxic gas when it comes into contact with water.
"When the pesticide comes into contact with water, it forms a toxic gas," said McFarland, according to the Vail Daily. "When the dog threw up, this released the gas as the pesticide had mixed with the contents in the dog's stomach."
Authorities say that they do not think the toxic fumes affected anyone else. Some of the symptoms of exposure include a burning sensation in the throat and breathing problems.
"After establishing the most effective way to remove the dog from the contaminated area without endangering responders, the dog was taken outside," McFarland said. "Equipment was also removed from the clinic so that the vet could treat the dog outside of the contaminated area."
"Unfortunately, the dog did not survive and our condolences go out to the dog's family," she said.
Apparently, cases of veterinary workers accidentally getting poisoned by dogs that have ingested pesticides are not unusual.
According to the Centers for Disease Control and Prevention, a 70-pound dog in Michigan vomited rodenticide and poisoned two veterinary clinic employees in April.
The Los Angeles Times reported that one technician reported shortness of breath, difficulty breathing, headache and nausea, an office manager reported similar symptoms, as well as lightheadedness and four others reported symptoms like chest tightness, chest pain or headache. While no one in the April incident required hospitalization, the CDC warns that more serious incidents could occur.
Animal experts at the American Veterinary Medical Association say that animal workers should induce vomiting outdoors and stand upwind when possible, away from the potential fumes.
Published by Medicaldaily.com