Mastiff Kills Wife a Week After Family Adopts Dog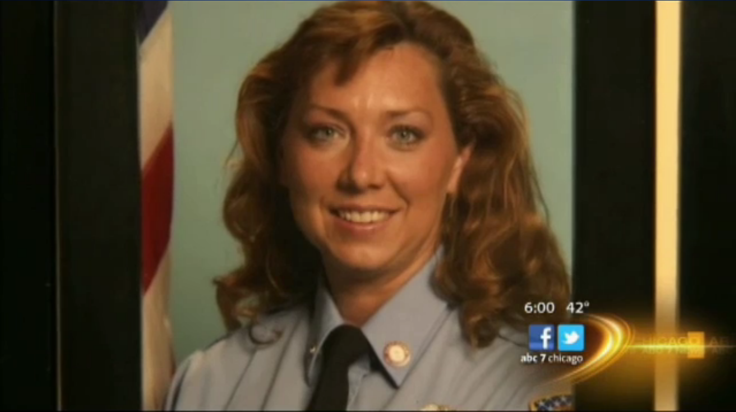 A husband returned home to find his fire fighter wife mauled to death by the dog they adopted from a family member just a week ago, according to police reports on Wednesday.
Dawn Brown, 44, had been discovered by her husband in their home in Big Rock, located outside of Chicago, at 4:15pm on Monday lying at the bottom of the basement stairs with bites to her neck, Kane County Sheriff's police Lt. Pat Gengler told ABC affiliate WLS-TV.
"He tried first aid right away, but it was already evident that she was deceased when he got there," Lt. Pat Gengler, of the Kane County Sheriff's Office, told the station.
Police had later determined that the fatal wounds had been inflicted hours earlier that morning by the mastiff living inside the home shared by Dawn and her husband, Bob, who also had two other dogs: a pit bull mix and a boxer.
The couple had taken in the mastiff just last week from a family member who did not want the dog around her small children, according to the reports.
"It's just heartbreaking," neighbor Mark Hake said, according to NBC 5 Chicago. "We would see them walking their dogs through town, very nice people."
Dawn had been a firefighter and paramedic with the Bristol-Kendall Fire Protection District and had also worked part-time as a paramedic in Big Rock.
Her coworkers said that she had taken the dog to work last week to socialize and that she didn't appear to have problems controlling the big animal.
However, police said that the marks on Dawn's body were consistent with a mastiff attack and the dog was described to be approximately 130 to 140 pounds, according to the Chicago Sun-Times.
Gengler told reporters that the dog was "all muscle" and "very intimidating" but it did not have a history of violent behavior.
Kane County Animal Control took all three of the couple's dogs, and it is still not clear what will happen to them.
Dawn's colleagues said her husband is devastated, and that they remembered her as a first responder with a heart.
"Dawn was unique because she was one of those that connected with all of their patients and you can't say that about every paramedic," Bristol-Kendall Fire Chief Michael Kalina said, according to KLS-TV. "She was one of those that could feel the empathy, that could feel the pain that they were going through."
Published by Medicaldaily.com