Drinking Champagne May Boost Memory, Plus Other Health Benefits Of Bubbly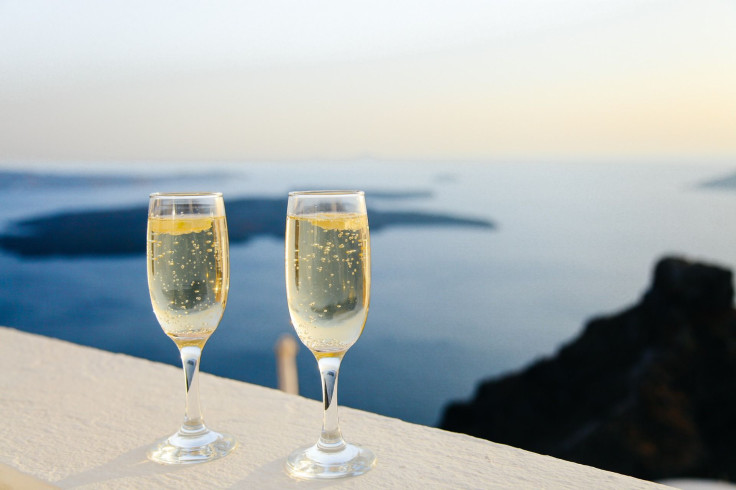 Here's some good health news you can toast to: champagne is actually good for you (within limits). While the bubbly is now mostly used to celebrate special occasions, it was once drank for medicinal purposes. According to "The Healing Power of Champagne," the alcoholic beverage has a history of treating a strange array of ailments from morning sickness and gout to prolonging age and preventing miscarriages.
Read: Can I Prevent Dementia? Super Food Blueberries Help Preserve Brain Activity, Cognitive Function, According To Science
Most recently, drinking up to three glasses of champagne a week has been linked to preventing cognitive decline. The Telegraph reports that researchers discovered that a compound found in the Pinot noir and Pinot meunier grapes, which are used for champagne, may ward off forgetfulness. The team credits phenolic acid for boosting memory function. The experiments were conducted on rats, however, so it hasn't yet been shown to have the same effect on humans.
"These exciting results illustrate for the first time that the moderate consumption of champagne has the potential to influence cognitive functioning, such as memory,' study co-author Jeremy Spencer said in a statement. "Such observations have previously been reported with red wine, through the actions of flavonoids contained within it."
So while champagne is a healthy alcoholic pick, like wine, the reasons behind the benefits are different.
Read: Alzheimer's Brain: Why Many Neurodegenerative Disease Patients Wander Around Lost
"However, our research shows that champagne, which lacks flavonoids, is also capable of influencing brain function through the actions of smaller phenolic compounds, previously thought to lack biological activity," Spencer said." We encourage a responsible approach to alcohol consumption, and our results suggest that a very low intake of one to two glasses a week can be effective."
Not only does champagne have some benefits for memory, but it has other benefits too. Town and Country magazine reports that champagne has loads of antioxidants that are good for your skin, and is a diet-friendly, low-calorie beverage.
See Also:
A 30-Minute Run Fights Alzheimer's, Promotes Weight Loss, And Benefits Your Skin, Mental Health And More
Can Your Diet Prevent Alzheimer's? 2 Healthy Eating Plans To Battle Dementia
Published by Medicaldaily.com