E-Cigarette Sales Surge As Study Raises Concerns Regarding Youth Appeal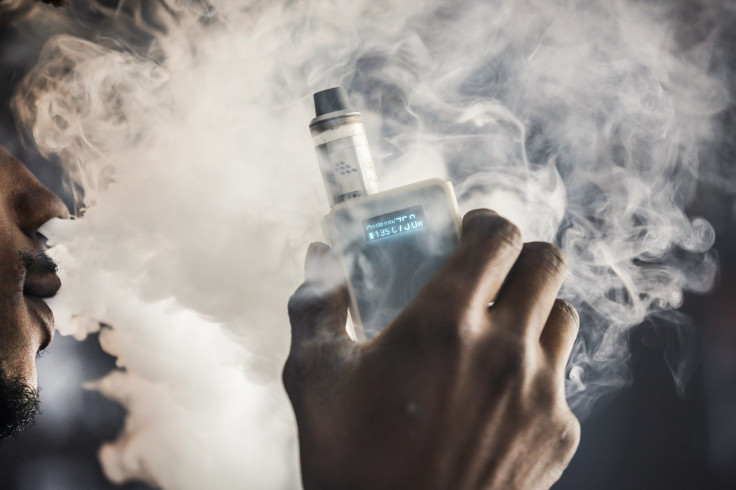 E-cigarette sales saw a big jump in the previous years, based on the numbers presented in a new study.
A significant increase in monthly e-cigarette sales, with a 46.6% rise from January 2020 to December 2022, was revealed in the study by the U.S. Centers for Disease Control and Prevention (CDC). The number of available brands also saw a substantial growth of 46.2% during the same period, expanding from 184 to 269.
Disposable devices gained popularity, while pre-filled options experienced a decline. Sales of youth-oriented flavors such as fruit, candy and desserts exhibited noticeable growth, according to the numbers obtained by the researchers.
Among the top-selling e-cigarette brands in December 2022 were Vuse, JUUL, Elf Bar, NJOY and Breeze Smoke. Elf Bar emerged as the leading disposable brand in the United States, following its success as the preferred brand among a sample of youth aged 16–19 in August 2022, contributing to an increase in e-cigarette use among youth in England.
In a news release, Dr. Deirdre Lawrence Kittner, director of CDC's Office on Smoking and Health, underscored the rapid changes in e-cigarette sales and usage patterns, recalling the spikes in youth e-cigarette use observed in 2017 and 2018, primarily driven by JUUL.
"Retail sales data are key to providing real-time information on the rapidly changing e-cigarette landscape, which is essential to reducing youth tobacco use," Kittner added.
The study analyzed retail sales data from Information Resources Inc., focusing on Universal Product Code sales in physical stores. However, it did not include information from specialized tobacco stores like vape shops and online retailers.
Dr. Fatma Romeh Ali, a health economist at the CDC Foundation and lead author of the study, highlighted that the surge in total e-cigarette sales from 2020 to 2022 was driven by non-tobacco flavored products. Menthol dominated the pre-filled cartridge market, while fruit and candy flavors led the disposable e-cigarette market. The popularity of these flavored e-cigarettes among U.S. middle and high school students was evident in the 2022 National Youth Tobacco Survey, according to her.
Although overall unit sales increased during the study period, a decline of 12.3% was observed from May 2022 to December 2022. This drop can be attributed to several factors, including regional restrictions on flavored tobacco product sales, Food and Drug Administration (FDA) regulatory actions and potential COVID-19-related supply chain disruptions, among others.
Robin Koval, CEO and president of Truth Initiative, stressed the tobacco industry's awareness of how flavors attract young people, who are particularly vulnerable to nicotine addiction. While acknowledging recent FDA actions against the unlawful marketing of flavored e-cigarettes, Koval emphasized the urgent need for collaborative efforts to protect youth from all flavored e-cigarettes, including disposables.
On Thursday, the FDA issued warning letters to 189 retailers for selling unauthorized tobacco products that come in flavors known to appeal to young people.
"The FDA is prepared to use all of its authorities to ensure these, and other illegal and youth-appealing products, stay out of the hands of kids. We are committed to a multipronged approach using regulation, compliance and enforcement action and education to protect our nation's youth," FDA Commissioner Robert M. Califf, M.D. said in a press release.
Retail sales data play a vital role in formulating strategies to prevent youth access to and use of e-cigarettes. As of Dec. 31, 2022, seven states and 378 jurisdictions have implemented restrictions on flavored e-cigarette sales. These measures aim to curb youth exposure and ensure their health and well-being.
Published by Medicaldaily.com