Eating Badly Is A Leading Cause Of Death Worldwide, New Study Shows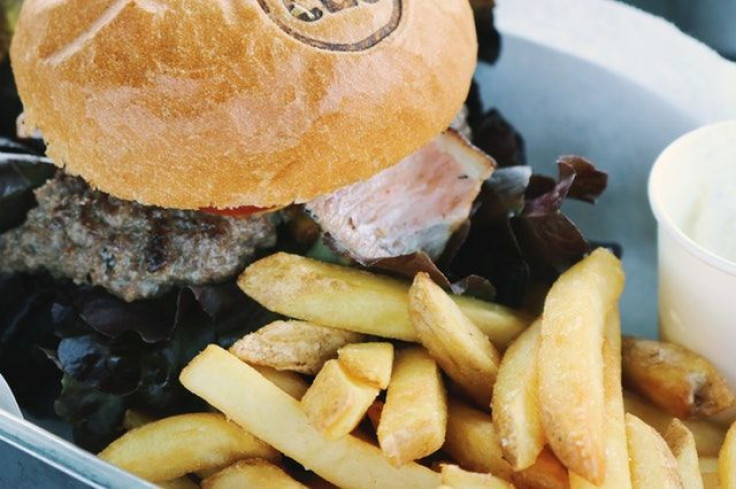 Medical Daily is pleased to announce it will soon be part of Newsweek. There, you will find the same stories on the latest news about health, fitness, nutrition, and relationships to enhance your life.
A long list of benefits is associated with maintaining a nutritious, well-balanced diet, including added energy, weight control and a lower risk of diabetes. While many of us are aware we should eat more greens and less processed food, the health risks of not doing so aren't always so clear.
A new study outlines the serious toll that poor nutrition can have on our well-being, and in some cases that even means death. In fact, about one in five deaths around the world in 2016 can be attributed to poor diet, making this one of the biggest killers, according to the study, "The Global Burden of Disease."
"In particular, diets low in whole grains, fruit, nuts and seeds, fish oil and high in salt were the most common dietary risk factors," the research team wrote in its report, published in The Lancet medical journal. "In addition, high blood glucose, high blood pressure, high body mass index [BMI], and high cholesterol were all in the top ten leading risk factors for death for men and women globally."
All of these factors can be attributed to poor diet, as well as to other causes. Smoking was the only other risk factor to contribute to more deaths, reportedly killing about 7.1 million people in 2016.
"This is really large," the study's lead author, Dr. Christopher Murray, director of the Institute of Health Metrics and Evaluation (IHME) at the University of Washington,told The Guardian. "It is amongst the really big problems in the world. It is a cluster that is getting worse."
The findings also showed that while people are living longer, more years of their lives are spent being sick.
"Death is a powerful motivator, both for individuals and for countries, to address diseases that have been killing us at high rates. But we've been much less motivated to address issues leading to illnesses," Murray told Reuters.
The findings also showed that less than 5 million children under the age 5 died in 2016, compared with more than 16 million in 1970.
"Yet, despite this progress, we are facing a triad of trouble holding back many nations and communities—obesity, conflict and mental illness, including substance use disorders," Murray said in a statement.
The IHME study is a collective effort by more than 2,500 researchers who analyzed data from more than 100 countries. Data from some countries are more comprehensive than that from other countries, and therefore the researchers used estimates to fill in missing information. Their findings were published Friday in a series of five papers.
Published by Medicaldaily.com