Ebola Not A Concern At New York City Marathon; No West African Runners Will Be Present At Race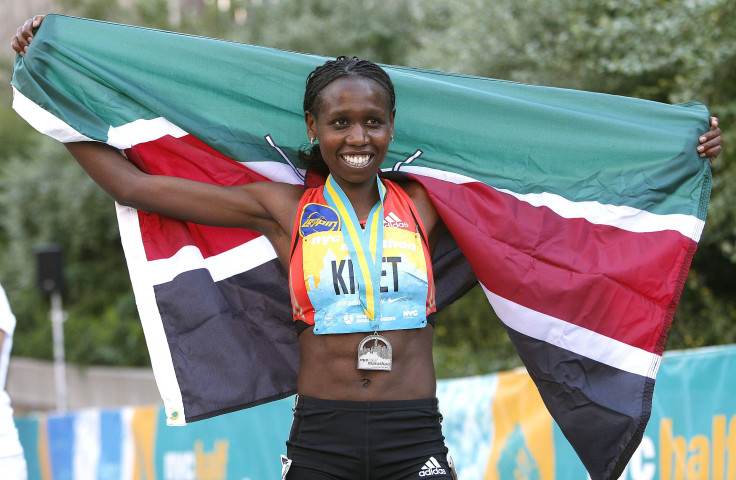 New Yorkers shouldn't have anything to fear when it comes to Ebola at this point; Dr. Craig Spencer, the first American with Ebola in the city, is currently isolated and being cared for at Bellevue Hospital. Spencer appears to be doing better, though he remains in serious condition.
In addition, if anyone was concerned about the New York City Marathon bringing in potential travelers or participants from Ebola-stricken countries, there need be no worries: no one from West Africa will be running in the race, and health officials have stated that there should be no fear of the virus spreading during the event.
"We absolutely assumed there would be cases in New York by the time we got to the marathon, and as always, the health and safety of our runners and our volunteers is always of primary concern," Mary Wittenberg, the marathon director, said. She noted that officials "heard very little from our runners" regarding fears about the disease during the race, even though she and other marathon planners had been preparing for months to address the disease.
The NYC Marathon will take place on November 2, and health officials will reportedly be working on ensuring the safety of all those involved. There will be some African runners from countries that aren't affected by Ebola, but all will be screened at the airport as well as questioned to see if they've had any contact with Ebola patients. While Idrissa Kargbo from Sierra Leone participated last year, he won't be running this year.
"We are carefully monitoring updates from the CDC and the NYC Department of Health and will continue to coordinate closely with our health department partners at the city and state level to ensure the safety of participants, volunteers and spectators. The safety and security of our runners, spectators, volunteers and staff is always our main priority," Chris Weiller, VP for New York Road Runners, said.
Published by Medicaldaily.com