Ebola Outbreak's Patient Zero Was A 2-Year-Old Child In Guinea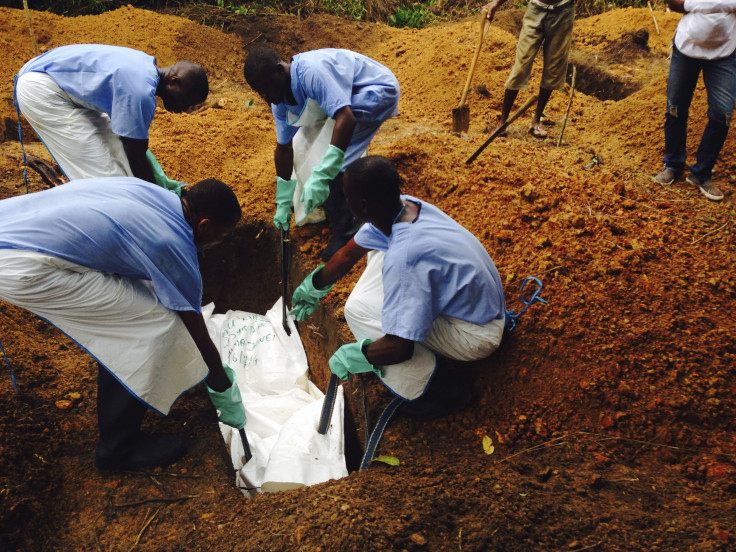 As of Sunday, the World Health Organization (WHO) had on record 1,825 cases of the Ebola virus, with mortality rates of up to 60 percent. With the virus spreading so rapidly, many people have started to wonder where it started. It seems they may now have an answer. A report published in The New England Journal of Medicine links the emergence of the deadly virus to a 2-year-old child who died from the virus in the town of Guéckédou in southern Guinea in December 2013.
If the 2-year-old child, who had symptoms like fever, black stool, and vomiting before dying four days later, is indeed patient zero, then it would make sense why the region bordering Sierra Leone, Guinea, and Liberia are the most affected by the virus. According to the NY Daily News, the virus spread from the child to his mother, grandmother, and 3-year-old sister, all of whom died soon after. It was at the grandmother's funeral where the virus was able to spread to the rest of the world — a result of most funerals taking place in the person's home, with little safety precautions, and lots of contact with the dead body.
Since then, the virus has spread throughout West Africa, and has affected people in the U.S. and Spain as well. Doctors Without Borders were part of the initial efforts to trace the disease to its origin after it was alerted, along with the Ministry of Health of New Guinea, about "clusters of a mysterious disease characterized by fever, severe diarrhea, vomiting, and an apparent high fatality rate," the report's authors wrote. Through blood tests, hospital documents, and interviews, the organizations were able to pinpoint patient zero.
"We suppose that the first case was infected following contact with bats," said co-author Sylvain Baize, who studied the virus in Guinea, according to the Daily News. "Maybe, but we are not sure."
If the virus was transmitted from a bat, then it would most likely be due to cooking the bat for human consumption improperly — bats and other animals are often caught in the wild for eating. From there the virus spreads to humans, and from humans, it spreads through contact with bodily fluids. These fluids include saliva, blood, feces, and urine from a person who's infected. Soon after, an infected person will begin experiencing fever and other aforementioned symptoms, as the virus attacks the immune system's T cells. Unfortunately, most people end up experiencing what's known as the "cytokine storm," which is the last, and deadliest, stage of the infection, causing internal and external bleeding as blood vessels explode and organs are destroyed.
There is no cure for Ebola, however, there is promising treatment, as seen by the experimental use of a drug on two infected Americans. But with limited supplies on the drug, it will take months to regain control of the virus. "What is difficult in this situation is that we are dealing with countries with weak health systems," said Dr. Keiji Kukuda, WHO's assistant director-general of health security, according to Reuters. "And we are dealing with areas in which practices like good infection prevention and control practices are not the norm in some hospitals and in families and communities."
Published by Medicaldaily.com