Effects Of Viagra On The Penis: How Little Blue Pill Works To Help Men 'Get It Up' Minute By Minute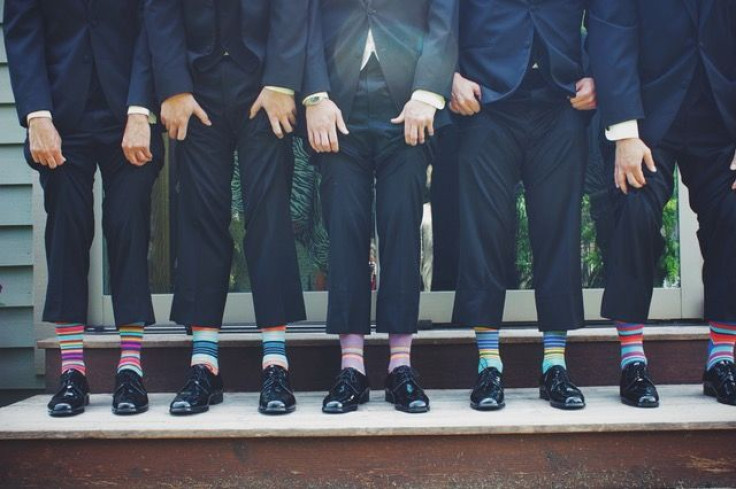 Many men with erectile dysfunction use Viagra (sildenafil) to help them "get it up" and last longer in bed. Since its U.S. debut in 1998, the ED drug has allowed men to regain control of their sex life, experiencing its clear benefits. However, one thing that remains blurred is how the little blue pill works — how fast does it work and how long does it last in the body?
Superdrug, a health and beauty retailer in the UK, has shed some light on the effects of Viagra on the penis from minutes to hours.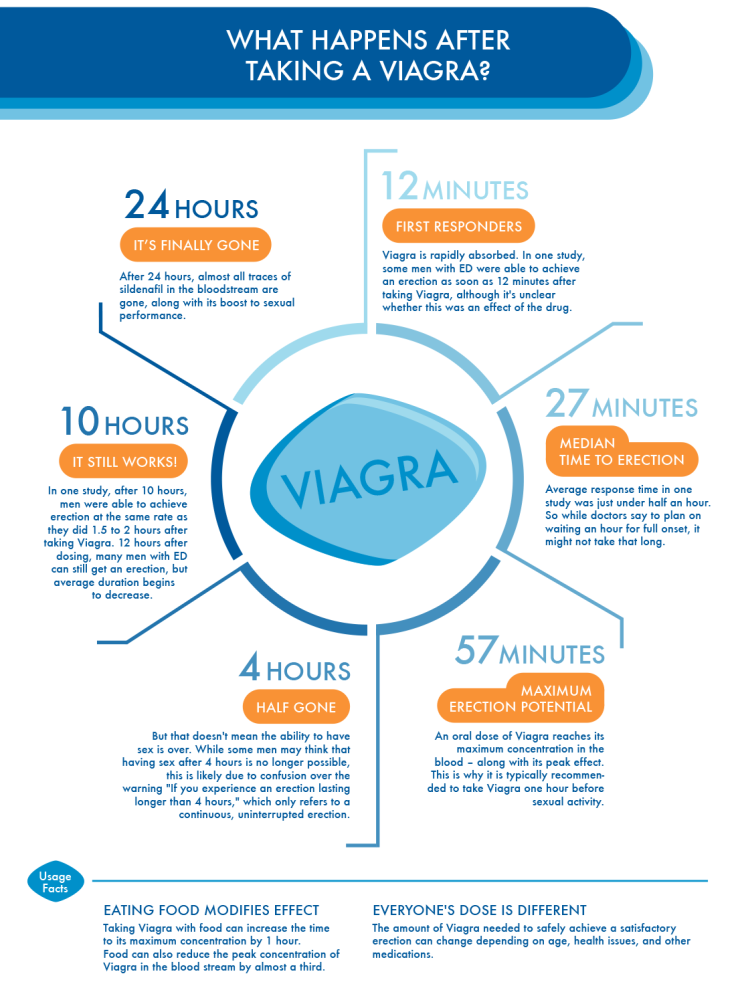 Read More: Viagra Ice Cream Arouses Consumers With 25Mg Per Scoop
First 12 Minutes: First Responders
Viagra has the ability to be rapidly absorbed by the body, leading some men to get an erection in just 12 minutes. A study in the British Journal of Clinical Pharmacology found the onset of sildenafil on men with ED ranged from 12 minutes to 70 minutes, with an average of 27 minutes after receiving 50 milligrams. The effects of viagra were found to last at least four hours.
In the vascular system, cGMP — a nucleotide — causes the walls of the blood vessels to relax by dilating them, and making blood flow more easily. Viagra makes its way into the blood vessels, which over time, will potentially lead to an erection. Men must be sexually aroused in order for Viagra to work.
27 Minutes: Median Time To Erection
As previously noted, it takes an average of 27 minutes to achieve an erection after taking 50 mg of sildenafil. During this time, the drug binds to the PDE5 enzyme — a class of enzymes that breaks down cGMP and reduces blood flow, located in the corpus cavernosum of the penis. This binding prevents the enzyme from working, so more cGMP is available to boost blood flow into the penis.
57 Minutes: Maximum Erection Potential
Viagra reaches its peak effect within one hour of being orally administered. The drug reaches its highest blood concentration, which is why doctors recommend to take it one hour before having sex. However, this can be delayed by an additional hour if sildenafil is taken with food. Peak concentration of Viagra in the blood stream can be reduced by almost a third, according to Superdrug.
A study in the Journal of Sexual Medicine found men achieved erections lasting an average of 33 minutes an hour after taking Viagra. After eight hours, erections decreased to 23 minutes, and by 12 hours, this went down to 16 minutes. Meanwhile, those who took a placebo found they had erections lasting an average of seven minutes, which is less than half as long as the men who took Viagra 12 hours ago.
4 Hours: Half Gone
The half life of Viagra is estimated to be four hours, meaning the effects of the drug reduce by half for every four hours it's in the body. A popular misconception is having sex after four hours of taking Viagra is not possible, but this is attributed to the warning: "If you experience an erection lasting longer than four hours." In other words, this warning only refers to men who experience a continuous, uninterrupted erection. Men are still capable of having sex even after four hours of taking sildenafil.
Read More: What Happens When You Take Too Many Blue Pills
10 Hours: It Still Works!
Men can still get an erection 10 hours later at the same rate they did two hours before taking the ED drug. In the Journal of Sexual Medicine study, researchers found a man's ability to get an erection after 10 hours of sildenafil doesn't decrease, but this duration does. As previously stated, after eight hours, maximum duration went down from 33 to 23 minutes, and by 12 hours it went down to 16 minutes.
24 Hours: It's Finally Gone
A day after taking Viagra, most of its traces in the bloodstream are gone. The drug won't help men with ED reach an erection 24 hours after taking it. Men should not take more than one dose of sildenafil in a 24-hour time frame.
Viagra And Erection Firmness
Viagra's effects have been shown to boost firmness of erections in men who took the drug for their ED. Prior to Viagra, about 60 percent of men reported an erection hardness score of only one or two, but after four weeks of treatment, about 100 percent were able to maintain erection hardness of three or four, according to a study in Urology.
Out of these men, 64 percent achieved a score of four, which is the highest possible firmness (one = lowest).
The Future Of Viagra
The magic blue pill has helped men with ED have healthy, satisfying sex lives. However, since its inception, other drugs and ED treatments have been introduced that may provide longer-term solutions. Similar medications like Cialis, Levitra, and Spedra have debuted as ED drugs to help men with impotency. However, a study in European Urology found 50 mg of Viagra had a greater efficacy than all the other PDE5-inhibiting medications when compared with a placebo.
Men with ED should consult their doctor to see if Viagra is the best treatment for them.
See Also:
British Man Experiences 5-Day Erection, Hallucinations After Taking Too Many Pills
Watermelon Juice, 'Nature's Viagra,' May Act As A Natural Erectile Dysfunction Treatment
Published by Medicaldaily.com