Endometriosis Risk Lower In Morbidly Obese Women, Study Finds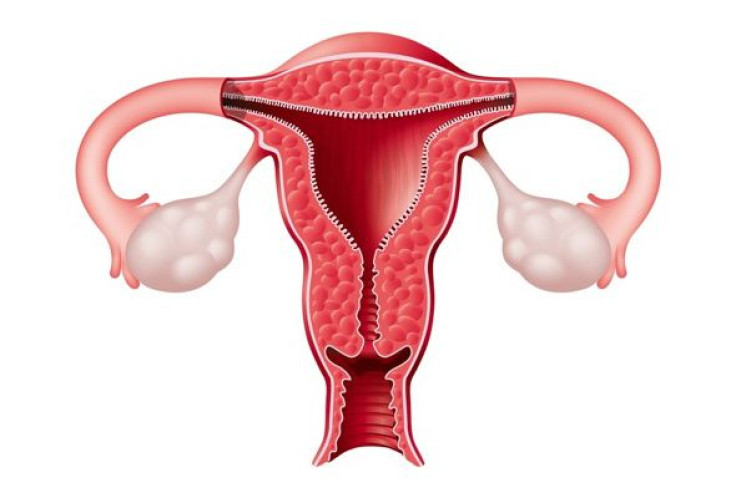 Thinner women face a greater risk of developing endometriosis than morbidly obese women, according to the largest prospective study to investigate the relationship between body size and the condition.
In the study, published in Human Reproduction, researchers tracked the health of 116,430 female nurses between the ages of 25 and 42 years old in the United States from September 1989 to June 2011. Participants completed survey about their medical history, height and weight, every two years. Information was also gathered about their height and weight at age 18. Throughout the study, a total of 5,504 women were diagnosed with endometriosis through laparoscopic surgery.
Endometriosis is a condition in which the tissue that lines the uterus, endometrium, grows outside of the uterus, possibly on the outer surface of the uterus, the ovaries, fallopian tubes, bowels, bladder, and at times in other parts of the body. The misplaced tissue causes pain, infertility, and heavy periods, and since the tissue responds to hormones during menstruation, the condition can cause inflammation and scar tissue, according to the National Institutes of Health.
According to the Endometriosis Foundation of America, approximately 8.5 million women in North America have endometriosis, and although the average age of diagnosis is 27, most women suffer pain and symptoms as early as 10 years before they find out they have the condition.
The researchers found that the risk of endometriosis was 39 percent lower in morbidly obese women, or those categorized as having a body mass index (BMI) of more than 40 kg/m2. Women with a low normal BMI ranged between 18.5 and 22.4 kg/m2. Researchers also found that women who had a morbidly obese BMI when they were 18 had a 41 percent lower risk of developing endometriosis later in their lives.
Still, the rates were lowest for women who were considered infertile — women who had been trying to get pregnant for more than a year. Morbidly obese, infertile women had a 62 percent lower risk of developing endometriosis than women with a low normal BMI. Infertile women who were morbidly obese when they were 18 years old had a 77 percent lower risk.
Although a relationship may exist between BMI and endometriosis, the study does not show that low BMI causes endometriosis.
"It is important to note that despite the strength of the evidence underlying the association between body weight and endometriosis, inferences regarding causation or the pathophysiologic process underlying these relations cannot be made," the study authors wrote.
The researchers do believe, however, that there could be a relation between a woman's' BMI at a younger age and her health later on in life. A relationship has been shown to exist between a woman's BMI at a younger age and the incidence of other diseases. However, more research is necessary into these connections.
"Maintaining a healthy body weight throughout childhood, adolescence, and adulthood is associated with a myriad of known health benefits," said Dr. Divya Shah, clinical assistant professor at the University of Iowa Hospitals and Clinics and lead-author of the study. "The study does not suggest that the morbidly obese women are, in some way, healthier than the lean women and that is the reason for their lower risk of endometriosis. It is more likely that factors related to infertility, which is more common among the very obese, are linked to the reduced risk of endometriosis."
"Our finding that lean women have a higher risk is useful information for doctors when making a diagnosis. It also means that future research can focus on these women to discover the causes so that we can design treatments that could help prevent a condition," she added.
Sources: D Shah, K Correia, A Vitonis, S Missmer. Body Size and Endometriosis: Results from 20 Years of Follow-Up Within the Nurses' Health Study II Prospective Cohort. Human Reproduction. May 2013. Accessed May 14, 2013.
Published by Medicaldaily.com