With Enduring Resilience, Holocaust Survivors Outlive Jews Who Escaped The War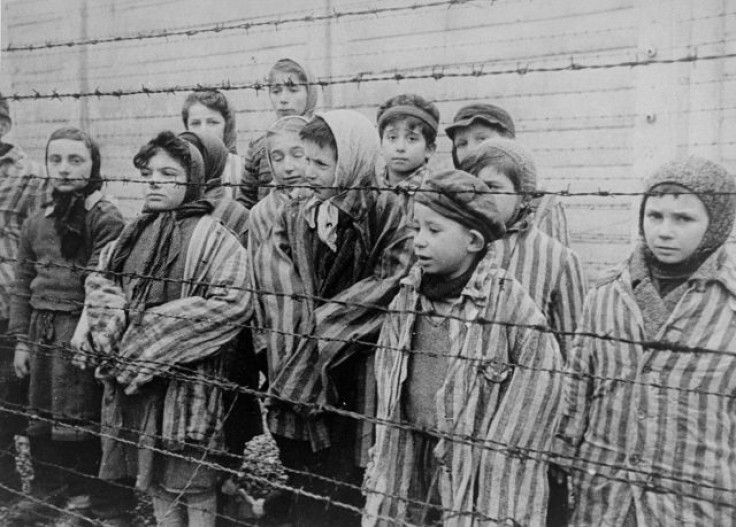 Jewish men in Poland who survived the Holocaust have outlived pre-war emigrants who fled Eastern Europe for Israel before the Nazi invasion of World War II.
Although previous work shows that trauma may shorten one's lifespan, Jews who survived the massive pogrom — many held captive at Auschwitz and dozens of surrounding camps — have lived an average of 6.5 months longer than those who fled before 1945.
But the difference was most pronounced in men, who have lived an average of 14 months longer than their counterparts.
Nearly six decades later, investigators continue to unearth massive amounts of information from the Nazi Third Reich's "final solution" to exterminate Jews throughout Eastern Europe. Analyzing data from more than 55,000 Jewish men and women who were aged 4-20 in 1939, researchers from the Center for the Study of Child Development at the University of Haifa in Israel found a significant difference in longevity between two groups of emigrants.
They compared nearly 14,000 Jews in Poland who left for Israel prior to 1939 and those who migrated between 1945 and 1950, who numbered at more than 41,000.
Interestingly, they found the most pronounced discrepancy in longevity among men who'd been a bit older during the Holocaust, according to a study published this month in the PLoS One.
"Men who were 10-15 years old during the war and in their early adolescence had a 10-month longer life-expectancy compared to the comparison group," study leader Avi Sagi-Schwartz, told reporters. "Men who lived through the Holocaust when they were 16-20, had an even bigger difference in life-expectancy, 18 months longer than their peers with no Holocaust experience."
Although science cannot explain the increased longevity, researchers wonder whether extremes of human experience — unimaginable physical and mental trauma — may have pushed Holocaust survivors to develop personal and interpersonal skills, and to gain new insights into a deeper meaning to life.
"The results of this research give us hope and teach us quite a bit about the resilience of the human spirit when faced with brutal and traumatic events," Sagi-Schwartz said.
Source: Sagi-Schwartz A., Bakermans-Kranenburg M.J., Linn S., van IJzendoorn M.H. Against All Odds: Genocidal Trauma Is Associated with Longer Life-Expectancy of the Survivors. PLoS ONE. 2013.
Published by Medicaldaily.com