Eyeball Licking 'Oculolinctus' Fetish Purportedly Spreads Pink Eye Among Japanese Preteens [VIDEOS]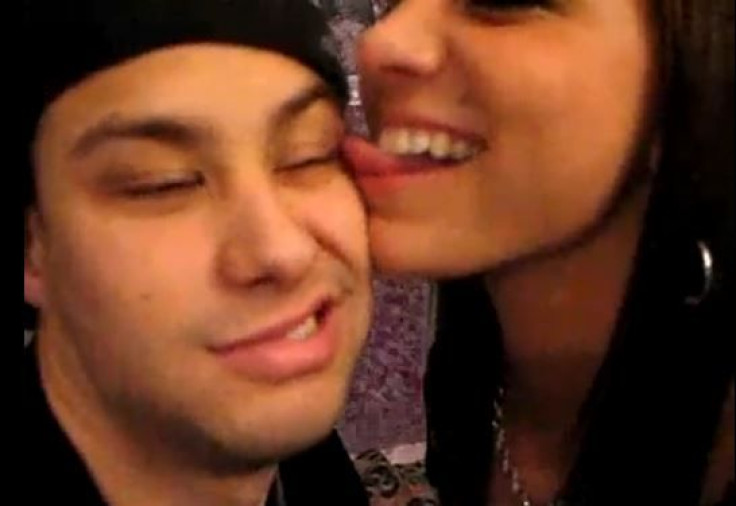 Don't do this. An "eyeball licking" fetish is reportedly spreading pink eye among Japanese school children, who describe the act, also known as oculolinctus, as an expression of intimacy between young lovers.
The strange trend was originally reported on the Japanese website Naver Matome, which compiled accounts from Japanese web users that were translated into English by Japan Crush.
However, the story may actually be a hoax, according to Japan Times writer Mark Schreiber. According to Schreiber, Naver Matome got the story from the website Bucchi News, published by Core Magazine, an unreputable publishing cpmpany whose offices were raided by police this past April on suspicion of obscenity and has, through a former monthly subculture magazine, Bubka, been connected to charges of child pornography.
Once the story reached mainstream English media, it spread quickly, and was reported widely, including on reputable sites like The Guardian UK, ABC News, The Huffington Post, Fox News, Time Magazine, and more. Schreiber attempted what none of these sites did: to track down the original source and verify the story's truth.
"Debunking an anonymous, unattributed story may be impossible," Schreiber wrote in an article for the magazine No. 1 Shimbun, "but it was not especially difficult to at least cast doubts on the sweeping claim." After uncovering the source of the article, Schreiber contacted a number of Japanese organzations, in an attempt to verify any truth to the story. Aftrer speaking with two othamological associations, an organization of school clinicians, a professor of nursing, and an independant ophthalmologist.
"None of them had the faintest idea of what I was talking about," Schrieber wrote. "None knew anything about the rampant spread of disease." Schrieber's conclusion was that the story was nothing more than an urban legend.
While the Japanase "outbreak" may have been a hoax, a Youtube search reveals that users from around the world have been posting eyeball-licking videos for years.
The Story of the Mysterious Pink Eye "Outbreak"
In the Naver Matome post, a Japanese middle school teacher identified as "Mr. Y" described noticing an increased incidence of styes, which are typically caused by mild bacterial infections, among his class of sixth-graders in the past year.
While the staff initially didn't think much of the swollen eye bumps among their students, he said it became difficult to ignore when up to 10 children in the same class came to school wearing eye patches.
Students revealed nothing unusual when teachers asked what was causing their eye problems, but a chance encounter finally helped Mr. Y unravel the mystery.
"After class one day, I went into the equipment store in the gymnasium to tidy up. The door had been left open, and when I looked inside, a male pupil and a female pupil had their faces close together and were kind of fumbling around. Could it be bullying? I wondered, but when I had a good look, the boy was licking the girl's eye! Surprised, a shouted "What are you doing? Stop it at once!" and the two of them were so shocked they jumped apart. The girl burst into tears, and the boy just went bright red and was shaken up."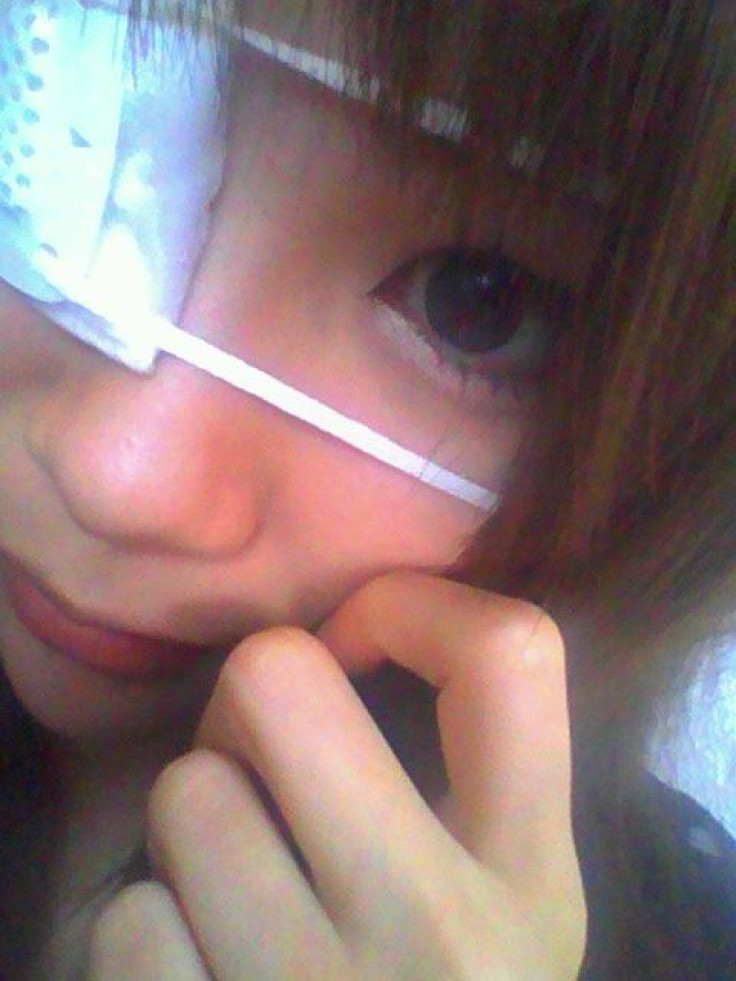 After the teacher calmed them down, the sheepish sixth-graders, who said they had started dating recently, confided that along with other intimate expressions like kissing and petting, they had moved on to licking each other's eyeballs — an act that they said had become popular among their classmates.
The dumbfounded Mr. Y recounted the incident to fellow staff, who held an impromptu assembly for all students in year 6.
Homeroom teachers asked their students how many of them knew about the practice, and were surprised to find that about one third of the children admitted to eyeball licking, or allowing someone else to lick their eyeballs — drawing a clear link to the rash of eye patches.
Shanghaiist suggested that the trend may have been exacerbated by a music video from the Japanese band Born, in which a woman licks the lead singer's eyeball. The eyeball licking trope also seems to have disturbing precedence in manga, Japanese comics books.
As Schreiber points out, this "Y" is the informant, and no one has been able to track him down, casting doubt on the veracity of the story.
Erogenous Eyeballs?
It's unclear how common eyeball licking actually is, in Japan or elsewhere, and this particular "outbreak" may actually have been a hoax, but videos of the practice have been uploaded by giggling teenagers to Youtube at least since 2006.
People who are willing to publicly disclose a tongue-on-eyeball fetish are not easy to come by.
Andrew HaHa, a 28-year-old swimming expert at Sensory Swim in Baltimore, has unwittingly had his eyeballs probed — some of his students with autism and other special needs have licking compulsions.
"I try to avoid it as much as possible, but sometimes you get the tongue to the eye," he told Medical Daily. "Weird feeling indeed."
Elektrika Energias, a 29-year-old environmental science student in the Virgin Islands, has no such reservations.
"My boyfriend started licking my eyeballs years ago and I just loved it," she told the Huffington Post. "I just love it because it turns me on, like sucking on my toes. It makes me feel all tingly."
Oculolinctus may seem bizarre to those whose eyeballs are uninitiated, but Dr. Robert Noecker, an ophthalmologist practicing in Connecticut, understands why some might consider the surface of their eyes an erogenous zone.
"The cornea is the most innervated part of the body," Dr. Noecker told Medical Daily. "That's why it might feel good to have it licked. It's the same thing with sucking toes — they're so sensitive because the body needs to be able to detect minor particles and other disturbances. If you're so inclined, that's the plus."
That pleasure, however, can lead to some very unattractive pain.
"Not to be a crotchety old guy, but... I frown upon it," said Dr. Noecker.
Health Risks of Eyeball Licking
Oculolinctus can easily transmit the bacteria that cause conjunctivitis, or pink eye, which causes the eyes to redden and release a discharge when infected by viruses or bacteria.
Pink eye is common among both adults and children, according to the Centers for Disease Control and Prevention (CDC), and while it typically resolves on its own, it is highly contagious among people who lack optimal eye hygiene.
Dr. Noecker warned of consequences more dire than mere pink eye.
"You're potentially traumatizing the eye," he explained. "You can knock cells off and easily scratch the cornea, which can lead to a corneal ulcer that can be blinding."
Of all the outer parts of the human body, the moist, delicate, and carefully regulated cornea is particularly vulnerable to intrusions. Oral bacteria, which are completely different from the naturally occurring microbes on the surface of the eyeball, can easily invade corneal scratches from a probing tongue.
"Especially from a stranger with very bad germs, you don't want those foreign bacteria on the surface of your eyes."
Dr. Noecker compared tongue-to-eyeball action to another extremely misguided trend he saw among teenage patients in Connecticut several years ago — "eyeballing" shots of alcohol.
"High school students are unfortunately very impressionable," he said. "We saw people with corneal abrasions and blurred vision from eye shots."
Any fluids, even those that come from one's own body, like saliva, can alter the eye environment by changing its acidity or introducing harmful foreign substances.
That's why red, painful eyes can result from even seemingly benign practices like licking contact lenses to moisten them.
If all that doesn't dissuade eyeball lickers, they might do well to look at an image of this Florida teenager, who almost lost vision in her left eye after an amoeba from a dirty contact lens colonized its surface.
"There's got to be better ways to do things," concluded Dr. Noecker. "I would recommend that people find another outlet that won't compromise their vision in the long term."
Let that be a lesson — it's all fun and games, until someone actually loses an eye.
Correction, August 14, 2013: This article has been ammended to include Mark Schreiber's reporting that the "outbreak" of eyeball licking in Japan may have been a hoax.
Published by Medicaldaily.com