Farmers Markets Aren't Always The Better Buy: The Pros And Cons Of Eating Local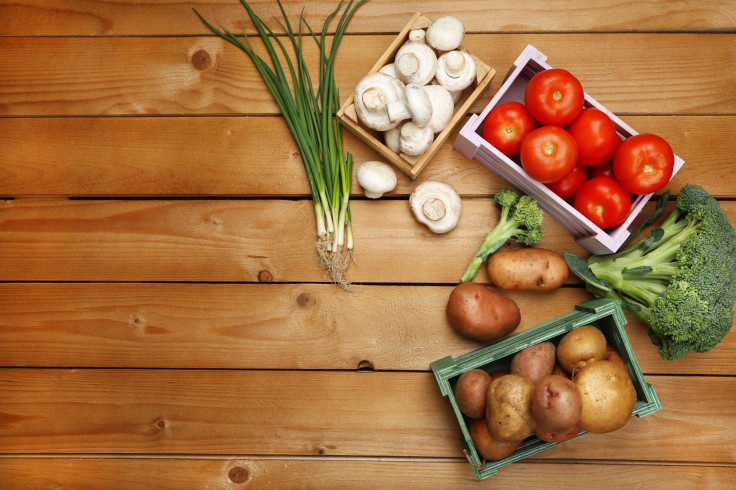 Farmers markets are full of locally grown produce, freshly baked pies, and other goodies often spread out in baskets and white and red checkered picnic tables. The enticing qualities of a farmers market may attract shoppers, however, toward items that aren't necessarily healthier or cheaper than their own grocery stores. Farmers markets are cropping up everywhere to meet the demands for locally grown fruits and vegetables, but as a team of researchers found in a study published in the journal Appetite, markets fail to offer comparatively inexpensive and healthful food items.
Researchers studied the items found in 26 farmers markets and compared them to 44 different stores in the Bronx, N.Y. There were 26.4 percent fewer fresh produce items offered at the market than the stores, and a total of 32.8 percent of the items weren't even fresh produce, but instead refined and sugary products such as cookies, cakes, pies, jams, and juice drinks. Overall, the foods from produce to processed products were more expensive when sold at the markets.
Despite the findings, certain prices and product offerings should not overshadow the positive financial opportunities farmers markets give to farmers. Many sellers rely on a successful selling season from a farmers market.
In terms of health, shoppers have the option to ignore the homemade pies and canned peaches. Just because the jam is offered doesn't mean the consumer is forced to buy it, although some may feel so — a reflection of a thriving capitalistic society.
The seasonal markets, though, do provide a niche platform for local farmers to reach the consumer in a difficult economy. In 2012, the United States Department of Agriculture (USDA) recorded more than 7,800 farmers markets in the United States, which was a 9.6 percent increase over the span of just one year. Compare that to the 1,744 markets there were in 1994, and it's clear to see their popularity has been rapidly sprouting up across the country, and it's not just one coast. California, New York, Massachusetts, Michigan, and Wisconsin were the top five states that reported the most markets respectively.
The study makes certain points about the markets broadening horizons into baked goods and high-sugar juices, but that doesn't mean locals should be steering clear of the seasonal produce stands altogether. It's important for shoppers to keep in mind that local farmers and small business owners need to capitalize on profit more than large food chains. Oftentimes, the businesses are so new to the market they only start selling out of their home or through farmers markets and aren't given the opportunity to sell in-store.
"Farmers markets are a critical ingredient to our nation's food system," USDA Deputy Secretary Kathleen Merrigan said in a press release. "These outlets provide benefits not only to the farmers looking for important income opportunities, but also to the communities looking for fresh, healthy foods."
Published by Medicaldaily.com