FDA Approves Expanded Use Of Emergent BioSolution's Anthrax Vaccine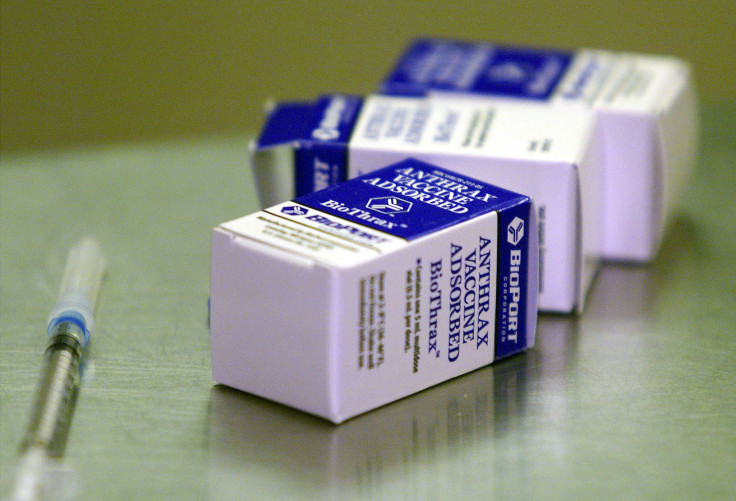 (Reuters) - The U.S. Food and Drug Administration approved to expand the use of Emergent BioSolutions Inc's anthrax vaccine to prevent suspected or confirmed exposure to the bacterium that causes the disease.
The FDA approved the vaccine, BioThrax, for use in patients who are between 18-65 years of age in conjunction with antibiotic treatment. (http://1.usa.gov/1OcqiJE)
BioThrax was initially approved by the FDA in 1970 for the prevention of anthrax disease in persons at high risk of exposure. It is the only FDA-licensed vaccine for the disease.
The U.S. health regulator also approved the company's treatment for inhaled anthrax, Anthrasil, in March.
(http://reut.rs/1MNHroI)
Anthrax disease, especially in the inhaled form, is often fatal if not promptly treated. Anthrax, which has been used as a weapon for nearly a century, is still considered as one of the most likely agents to be used in biological warfare.
Anthrax can be found naturally in soil and affects domestic and wild animals. People get sick if they come in contact with infected animals or contaminated animal products.
Shares of the company closed at $37.74 on the New York Stock Exchange on Monday.
(Reporting by Rosmi Shaji in Bengaluru; Editing by Anil D'Silva and Siddharth Cavale)
Published by Medicaldaily.com