FDA Approves Injectable 'Female Viagra' For Use In USA
Women now have something other than the controversial "pink pill" to boost their sexual performance.
A new drug with the trade name Vyleesi (Bremelanotide), which is being called the female Viagra, has been developed for premenopausal women afflicted with a sexual dysfunction called "hypoactive sexual desire disorder" or HSDD. This disorder is defined by a persistent lack of interest in sex, causing stress.
HSDD, also referred to as "frigidity" by some, is the most common female sexual disorder in the U.S. and affects 1 in 10 women. Amag Pharmaceuticals (the maker of Vyleesi) estimates nearly six million U.S. women meet the criteria for the drug.
Vyleesi (pronounced vie-LEE'-see), which treats HSDD, was approved for use by the U.S. Food and Drug Administration on June 21. It's a peptide that acts as an agonist of the melanocortin receptors.
It is administered by an autoinjector into the fat of the thigh or abdomen unlike Addyi (Flibanserin), the first female libido drug. Called the "pink pill," Addyi is a once-a-day pill approved by the FDA for use in 2015.
The FDA approval was based on women's responses to questionnaires showing increases in sexual desire and decreases in stress related to sex. The women didn't report having more sex, the original goal for the drug.
"Women are not desiring more sex. They want better sex," said Dr. Julie Krop, Amag's chief medical officer.
Nausea, flushing, injection site reactions and headaches are common side effects of Vyleesi.
The upside of Vyleesi "is that you only use it when you need it," said Dr. Julia Johnson, a reproductive specialist at University of Massachusetts Memorial Medical Center who was not involved in its development. "The downside is that it's a shot -- and some people are very squeamish."
A word of caution. Women with high blood pressure or heart disease shouldn't take Vyleesi because increases in blood pressure were observed after injections, said the FDA. There are a host of factors affecting sexual desire. Doctors must therefore rule out other causes before diagnosing a condition as HSDD.
Cynthia Pearson, executive director of the National Women's Health Network, urged women to avoid using the drug "until more is known about its safety and effectiveness." She said Amag hasn't yet published full clinical trial results.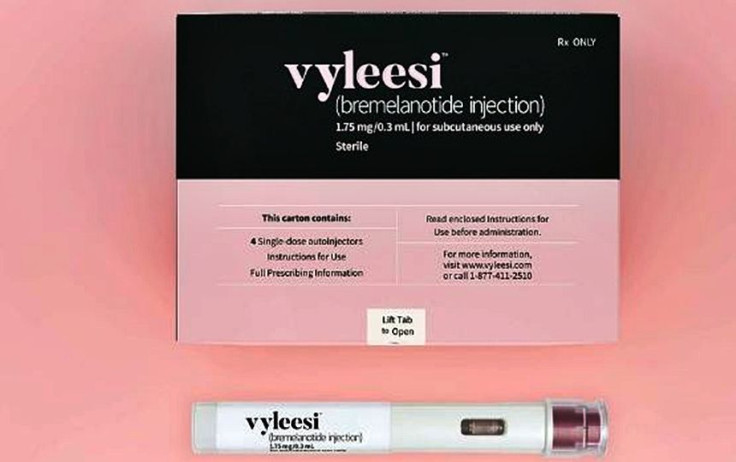 Published by Medicaldaily.com