FDA Approves Jardiance, Type 2 Diabetes Drug, For Blood Glucose Management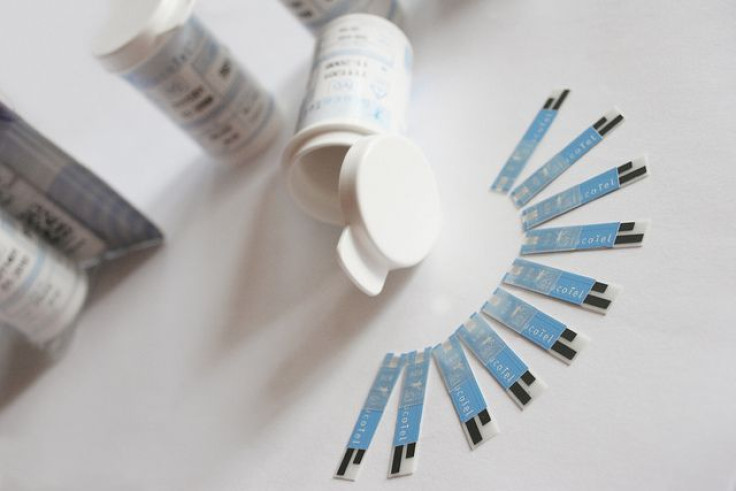 On Thursday, the Food and Drug Administration (FDA) approved the type 2 diabetes drug Jardiance (empagliflozin), an oral tablet, for the management of blood glucose levels.
According to a release from the FDA, Jardiance may be used either on its own or in conjunction with existing treatment regimens. Of the more than 26 million people living with diabetes, 90 percent of them suffer from type 2 — a form of the illness characterized by hyperglycemia (high blood sugar) that develops from a mix of genetic and lifestyle factors. Without proper care, type 2 diabetics risk limb loss, heart disease, blindness, and nerve and kidney damage.
"Jardiance provides an additional treatment option for the care of patients with type 2 diabetes," said Dr. Curtis J. Rosebraugh, director of the FDA's Office of Drug Evaluation II.
Specifically, the drug works as a sodium glucose co-transporter 2 inhibitor — inside the body, Jardiance blocks the kidneys' ability keep absorbing glucose. People with type 2 diabetes essentially carry too much sugar, and a co-occurring lack of the hormone insulin makes for a hazardous condition that can result in chronic disease. By upping insulin levels and reducing glucose in the blood, type 2 diabetics can return to a normal quality of life.
In clinical trials, Jardiance has been studied alone and with other diabetes therapies, such as metformin, sulfonylureas, pioglitazone, and insulin. Though approved for sale, the drug still has several qualifications it must meet. Ongoing trials are currently evaluating Jardiance's cardiovascular side effects, its pediatric effects, and its effects on renal and bone development in adolescents.
Patients shouldn't take Jardiance if they already suffer from kidney problems, such as impaired function, end stage renal failure, or if patients are already on dialysis. The drug may cause dehydration and low blood pressure, which could result in diminished kidney function, according to the FDA. The most common side effects are urinary tract infections and female genital infections.
Seven clinical trials confirmed Jardiance's safety and efficacy. These trials involved 4,480 patients with type 2 diabetes. Jardiance improved levels of hemoglobin A1c, a measure of blood sugar control, compared to control groups taking a placebo. The FDA recommends Jardiance be taken in addition to the normal recommendations of diet and exercise for glycemic control.
Published by Medicaldaily.com