FDA Approves Lorcaserin and Qsymia, First Weight Loss Drugs For Heavy Patients In Over A Decade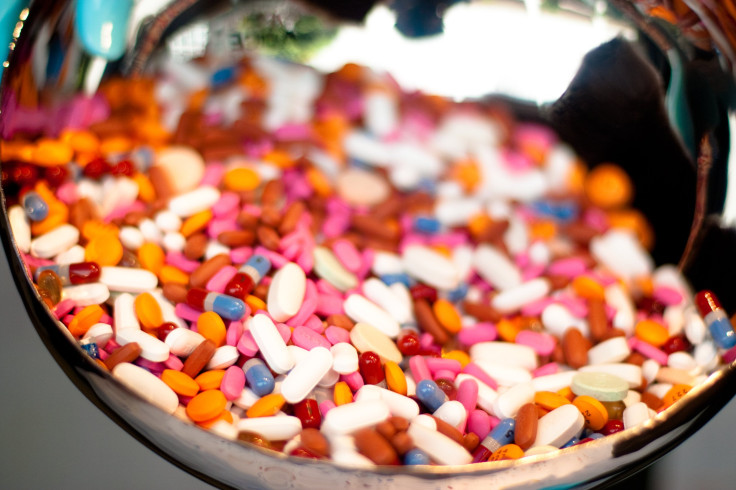 The first drugs approved to treat heavy patients in over a decade could be a big step forward for the treatment of obesity; however the drug is not dramatic enough to put patients into the healthy weight-range alone.
Instead, doctors are suggesting that, because the drugs help 5 to 10 percent weight loss, the drugs should be used as a supplement to a healthier lifestyle.
The Food and Drug Administration (FDA) approved of the new weight-loss medications last summer.
The most recent diet pill lorcaserin, sold under the name Belviq, works by tricking the brain into feeing fullness from eating a smaller amount of food. This new diet drug turns a chemical receptor on in the brain creating a false signal to eat smaller portions, which is ideally supplemented by a healthier diet and exercise.
This supplement should be used to aide those struggling to lose weight give them that extra boost they are unable to achieve on their own. Belviq's wholesale cost is a little under $200 a month, however, the price patients pay will all depend on their insurance coverage.
"We are looking at a whole range of options for patients who don't have insurance and need financial support for the medication," Chief Medical Officer of Eisai, Belviq's manufacturer, Gary Palmer said.
Another new diet drug, Qsymia, manufactured by Vivus, came out in mid-September and works similarly to Belviq's appetite illusion. Those that are overweight or obese are looking at a 10 percent weight loss by suppressing their appetite and increasing the feeling of fullness.
Although the drugs' main purpose is to assist obese people in losing weight, it is also designed to help those with weight-related issues such as high blood pressure, high cholesterol, or type 2 diabetes.
Qsymia was covered by about a third of the patients' insurance companies, with an additional $50 co-pay. For those without insurance, the weight-loss medication will cost about $150 a month in cash. Already, 89,000 prescriptions for Qsymia have been written. The company is encouraging patients to try the diet drug by offering it for free the first two weeks, followed by a 50 percent discount for the first month of treatment.
The FDA is expecting more diet drugs to debut in pharmacies soon, and many others are being investigated. Three previously-approved weight-loss medications were pulled off the market due to heart valve issues and possible increased risk of heart attacks or stroke. There are also a number of other drugs that never made it past the FDA's approval process.
As of 2012, there had only been two other diet medications available to treat obesity include phentermine, an appetite-suppressant, and orlistat, sold under the name Xenical, a drug designed to keep the intestine from absorbing a portion of dietary fat. Alli is a lower dosage version of orlistat.
According to LIVESTRONG.com, those who are taking diet pills increase their chances of attaining weight-loss goals by incorporating a regular exercise regimen. A total of $58 billion is spent on weight-loss products and services each year, according to a 2010 Marketdata study. The numbers grow significantly larger when taking into consideration the added strain of healthcare costs from complications related to obesity in the United States.
Obesity is measured by a person's body mass index (BMI), which doctors use to place patients in classes of underweight, normal, overweight or obese. BMI is calculated using a person's gender, weight and height, which will then fit into a standard weight range. A BMI below 18.5 in considered underweight, 18.5-24.9 is considered normal, 25.0-29.9 is categorized as overweight and anyone with a BMI of 30.0 or above is considered obese. The U.S. population is more than two-thirds overweight or obese.
Those that are overweight or obese have become a serious financial burden on the US economy. According to Reuters, obesity costs Americans $190 billion to the annual national healthcare price tag, surpassing the cost of smoking as the previous number one public health concern.
Between hospitalizations and prescription drugs, one obese man alone costs $1,152 a year in medical spending, and women tip the scale even more with an extra cost of $3,613. To put into perspective, a non-obese person costs $512 on average in annual medical spending, according to Cawley and Chad Meyerhoefer of Lehigh University in their January 2012 report in Journal of Health Economics.
Published by Medicaldaily.com