FDA Eye Drug Rebuff Adds To Shire's Woes In Baxalta Pursuit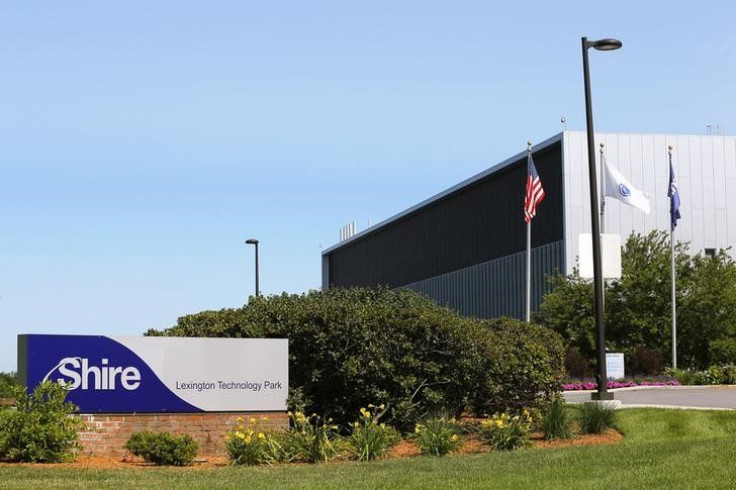 (Reuters) - Shire Plc suffered a setback for its most important pipeline medicine late on Friday, adding to the group's problems as it pursues Baxalta Inc to forge the leading global specialist in rare diseases.
The Irish company said the U.S. Food and Drug Administration (FDA) had declined to approve its new eye drug lifitegrast and had requested an additional clinical study.
The news comes just over a week before the FDA was supposed to make a decision on the treatment for dry eye disease, which analysts have penciled in as a potential $1 billion-a-year-plus seller.
Shire said it received a so-called complete response letter from the FDA. Such letters are sent out to let a drug developer know a marketing application will not be approved in its present form.
The setback is likely to hit shares in Irish-based Shire, which have already lost more than a fifth of their value since it announced an all-share offer to buy U.S. rival Baxalta in early August, which was worth $30 billion at the time.
Shire's stock has been hit both by uncertainty over the Baxalta bid and a wider rout in pharmaceutical stocks, triggered by mounting investor concerns about political pressures on U.S. drug prices.
Shire, as a major producer of treatments for rare diseases, makes some of the most expensive drugs in the world.
There has recently been speculation that Shire might turn its attention from Baxalta to a more manageable target like Radius Health Inc, which has a market value of just under $3 billion.
Shire said the FDA had requested more information related to product quality, as well as data from a further clinical trial.
The company recently completed a Phase III study of lifitegrast that is expected to be the basis of its response to the FDA's letter. Initial results from this study are expected before the end of 2015 and, and if positive, Shire said it would submit them to the FDA during the first quarter of 2016.
"We will work quickly to address the FDA's requests related to lifitegrast, as we are committed to delivering a new prescription treatment option for the 29 million adults in the U.S. living with the symptoms of this chronic and progressive disease," Shire's research head Philip Vickers said in a statement.
Chronic dry eye syndrome affects the eye's tear-producing glands, causing patients to suffer from blurred vision and an itching or a burning sensation in the eyes.
(Reporting by Ben Hirschler and Rosmi Shaji in Bengaluru; Editing by Diane Craft and David Holmes)
Published by Medicaldaily.com