FDA Panel Backs Obesity Pill, Reversing Earlier Decision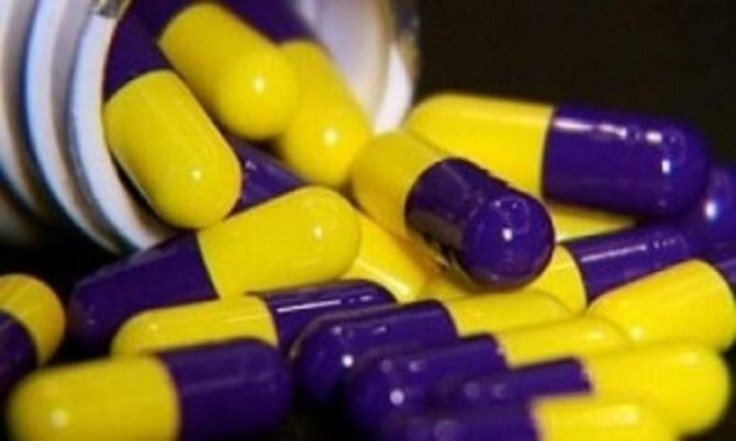 A federal advisory panel reversed an earlier decision on Wednesday voted 20-2 in favor of approving the experimental obesity drug Qnexa, propelling Vivus Inc's pill closer to being the first prescription weight-loss medication in 13 years.
Qnexa is a combination of the appetite suppressant phentermine and anti-seizure drug topiramate, both of which are already on the market and it was one of the three obesity drugs rejected by the U.S. Food and Drug Administration in the past two years over safety concerns.
While Qnexa had met FDA success requirements for weight loss drugs, clinical trials had raised concerns about cardiovascular side effects and birth defects in babies whose mothers had taken it while pregnant, and in August 2010, the panel rejected the drug 10-6.
The Endocrinologic and Metabolic Drugs Advisory Committee Wednesday decision, that the "overall benefit-risk assessment" supported the approval of the diet pill, comes before the FDA's final decision which is expected on April 17, and while the FDA isn't required to follow the panel's recommendation it often does.
Last Friday FDA had posted a review of Qnexa to its website that included two-year clinical data rather than the one-year data that had been presented in 2010.
The post also indicated that while the clinical trial participants taking Qnexa lost significantly more weight, kept weight off for longer and showed lower levels of obesity health problems like blood pressure and blood sugar compared to patients taking the placebo,
Vivus had said in December that one of the drug's ingredients, topiramate, caused a higher rate of oral clefts in infants exposed to topiramate before birth, and the drug maker had said that it would limit Qnexa to women who are not pregnant.
Vivus had resubmitted the company's New Drug Application on October 17, 2011 proposing to limit the drug to only men and women who cannot have children, and in January, in response to an FDA request, the company extended the label and set only limited the weight loss drug from being taken by pregnant women.
Many panel members said Qnexa would be given to millions "if not tens of millions" of people, wrote Christopher James, a New York-based analyst for boutique investment bank MLV & Co., in a note to investors today, according to Bloomberg, and Vivus shares gained $10.69 to $21.24 at 9:50 a.m., its biggest within the day increase since 1999.
More than a third of adults and nearly a fifth of children and adolescents are obese in the United States, according to the U.S. Centers for Disease Control and Prevention. The CDC has also estimated that the cost of obesity, which can cause diabetes, heart attacks and other heart problems, is about $147 billion a year in the U.S. alone.
If Qnexa gets FDA approval in April, the diet pill has the potential to become "the next Lipitor," MLV's James wrote, according to Bloomberg. The cholesterol pill earned its manufacturer, New York- based Pfizer Inc., $10.7 billion in sales in 2010 before losing patent protection in 2011.
Published by Medicaldaily.com