Two recalls, safety warning mean time to check the pantry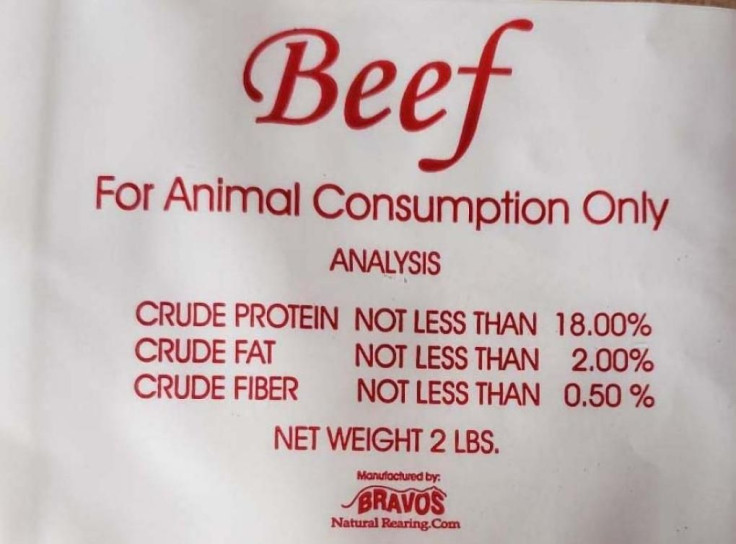 Two new recalls and a safety warning mean that it's time to check your pantry to ensure that your family and pets are protected from health risks.
Hand Sanitizer
There have been hand sanitizer recalls aplenty since the pandemic began, including the unprecedented import alert for products from Mexico. New on the list is Raleigh, North Carolina's PNHC, LLC. The firm has announced a voluntary recall of its bottle sanitizer, sold under the brand name "Heal The World."
The company has not received any complaints about its hand sanitizer. In fact, the recall has nothing to do with safety issues. The recall is about packaging. It seems that the company's 9.6 fl. Oz bottles of hand sanitizer (NDC 73333-285-01) too closely resemble water bottles of the same size, which may lead some consumers to accidentally drink it. Ingesting hand sanitizer can result in alcohol toxicity.
The FDA notes that alcohol toxicity can result in "lack of coordination, slowed or slurred speech, drowsiness to coma, which can be fatal." It may also impair brain function or interact with medication. "Heal the World" is no longer available, but some older bottles may still be around.
The affected lots are: SAA21, SAA24, SAA27, SAA22, SAA23, SAA29, SAA26, SAA28, SAA25, SAA32, SAA55, SAA56, SAA44, SAA60.
Pet Food
New Jersey pet food manufacturer Bravo Packing, Inc has expanded an earlier recall on pet food products to include all of its pet foods and bones regardless of size. The recall is being expanded because of concern about potential cross contamination after the FDA found Salmonella and Listeria monocytogenes in samples.
Symptoms of illness in your pets include:
Lethargy
Diarrhea
bloody stool
Fever
Vomiting
decreased appetite
abdominal pain
Pets can ingest the bacteria directly from the food but it can also be spread through bodily fluids, feces, and direct contact with the product. People and other pets are also at risk of getting infected.
Symptoms of salmonella infection include nausea, vomiting, diarrhea, bloody diarrhea, abdominal cramping, and fever. More severe problems, such as severe infections, arthritis, and muscle pain, are also possible.
Listeria's symptoms include "high fever, severe headache, stiffness, nausea, abdominal pain, and diarrhea. Listeria can potentially cause fatal infections in people with weakened immune symptoms and miscarriages or stillbirths in pregnant women.
No illnesses - pet or human - have been reported.
If you have any of the affected products, carefully dispose of them in a sealed container and thoroughly clean your hands and any surfaces the products came in contact with. Questions can be directed to Bravo Packing at 856-299-1044 (Monday – Friday, 9:00 AM-2:00 PM, EST).
This is the second major pet food recall this year, after a different manufacturer's products were found to contain aflatoxins.
Recalled product include:
"Performance Dog" (chub) frozen raw dog food - 2 lbs.
"Performance Dog" (chub) frozen raw dog food - 5 lbs.
"Green Tripe" (chub - ground bovine stomach) frozen raw dog food - 2 lbs.
"Green Tripe" (chub - ground bovine stomach) frozen raw dog food - 5 lbs.
"Beef" (chub - ground) frozen raw dog food - 2 lbs.
"Beef" (chub - ground)frozen raw dog food - 5 lbs.
"Performance Dog" (patties) frozen raw dog food
"Tripe" (patties ¼ lbs.) frozen raw dog food
Bones (smoked) 14 varieties
Bottled Water
The FDA is currently investigating an outbreak of non-viral hepatitis that may be tied to "Real Water" brand alkaline water, produced by Real Water Inc. of Mesa, Arizona.
In the five identified cases, all in young children and infants, "Real Water" has been the only common link. Older people in those households reported less severe symptoms. The children and infants recovered following hospitalization for acute liver failure.
The FDA's list of hepatitis symptoms includes "fever, fatigue, loss of appetite, nausea, vomiting, abdominal pain, dark urine, clay or gray-colored bowel movements, joint pain, yellow eyes and jaundice."
While a formal recall has not been issued, the FDA is recommending discontinuing the purchase, sale and use of "Real Water." If you have the product and are experiencing any of the above symptoms, contact your doctor. .
"We are advising consumers, restaurants and retailers to not consume, cook with, sell or serve 'Real Water' alkaline water until more information is known about the cause of the illnesses," Frank Yiannas, FDA Deputy Commissioner for Food Policy and Response, said in a statement. "We are working to determine how the alkaline water may be related to the illnesses. Although the investigation is ongoing, epidemiologic information currently indicates that this alkaline water product may be the cause of the illnesses. We will provide additional updates as more information becomes available."
Sean Marsala is a health writer based in Philadelphia, Pa. Passionate about technology, he can usually be found reading, browsing the internet and exploring virtual worlds.
Published by Medicaldaily.com