First Response's New Bluetooth Enabled Pregnancy Test Made For Millennials, Connects Women To Mobile App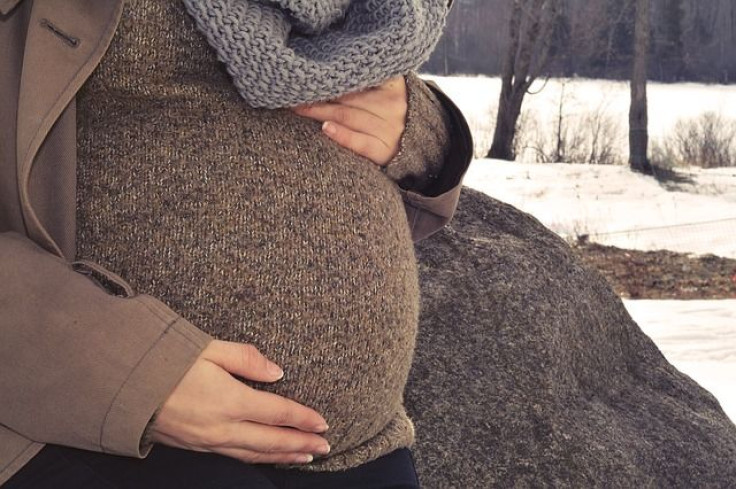 Want your pregnancy to be every bit as digitally connected as you are? Don't worry, there's now an app for that.
Last week, New Jersey-based manufacturer Church & Dwight Co, Inc, released the latest iteration of its First Response™ home pregnancy brand: a digital pregnancy test that's bluetooth enabled. The Pregnancy PRO, as it's officially called, will allow potential moms-to-be to sync the test up with a free mobile app that provides them step-by-step instructions on how to use it, as well as instantly notify them when the results are ready; it offers them a personalized action plan varied by whether the test was positive or not, too. Like the majority of the First Response™ brand, the Pregnancy PRO will be able to confirm a pregnancy up to six days before a missed period would. The test first premiered at the Consumer Electronics Show earlier this year.
"When seeking answers to questions, millennial mothers turn to their smartphones," said Stacey Feldman, Church & Dwight's VP of marketing, in a statement. "This is why First Response pioneered the first and only Bluetooth enabled pregnancy test and app access, which instantly gives her the information she needs during her pregnancy journey on the device she's using most, her smartphone."
Like all home pregnancy tests, the Pregnancy PRO takes about three minutes to confirm its results, during which time the app will offer women one of three distraction methods: Either it can calm them with relaxing video content of ocean waves and breathing techniques; allow them to take fertility and contraception quizzes; or just show them the internet's current form of currency — cute animal videos.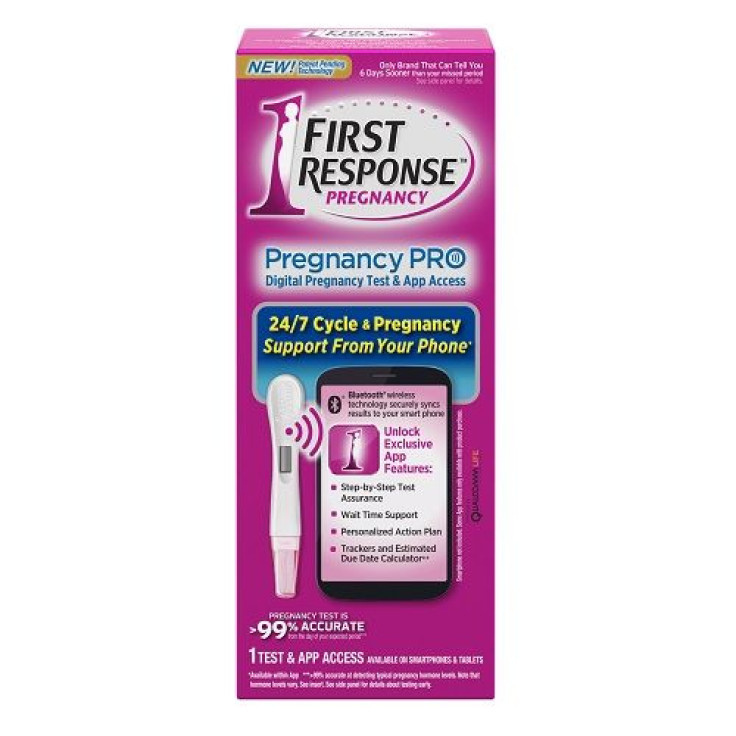 Of course, while there's certainly a novelty to the test, it's not really a radical shift to the home pregnancy test game. And at least one woman, health journalist Christina Hernandez Sherwood, isn't particularly impressed by it and other digital pregnancy tests.
In an April 20 article for The Washington Post, Sherwood related an earlier tale of having personally used such a digital test to confirm her first pregnancy, only to have a tragic miscarriage soon after. While the miscarriage would have happened regardless, the cheaper dollar-store pregnancy tests could have let her know of trouble up ahead earlier, since they indicate pregnancy through the gradual darkening of a pink line rather than the simpler yes-no answer of digital tests, she wrote.
"A gradual letdown might have been easier. A loss of symptoms, a faint line on a pregnancy test, a call to the doctor, then blood. Sometimes we need shades of gray, even when it seems as if the situation is only black and white," she added.
Sherwood's story does thankfully have a happy ending: a few months later, she and her husband conceived and successfully had a healthy baby boy — she relied on the cheaper stuff that time around.
"If we try to conceive again, I'll be headed to the dollar store. I won't rely on the latest technology this time — even if it does come with a fun new app. I want to see what's happening, as best I can, with my own two eyes," she concluded.
For those who do want their conception experience to go digital, the Pregnancy PRO will have a suggested retail price of $14.99 - $21.99, and can be found at major retailers. The app will be available on Android and iPhone devices, as well as through the Amazon app store.
Published by Medicaldaily.com