The Flu Virus Spreads More Easily In Cities With Teams Playing In Super Bowl; Flu Deaths Surge 18%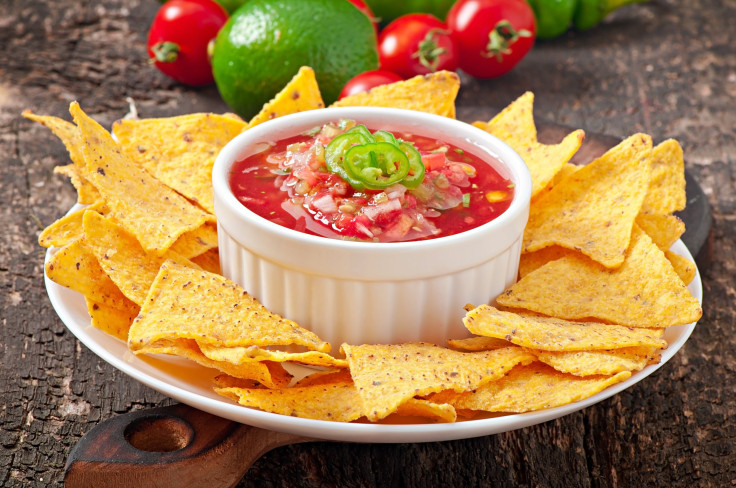 We're deep in the heart of flu season right now, and it's already proven to be a relatively severe few months — worsened by a fairly ineffective flu vaccine, there were already at least 61 pediatric deaths as of Jan. 24. Hoping to prevent the spread of the virus, scientists recently suggested in a study that people abstain from social contact with others. It makes sense after all, and now, just in time for Super Bowl Sunday, a new study inadvertently shows why this prevention strategy works.
The new research, from Tulane University, finds cities whose teams make it to the Super Bowl experience 18 percent higher rates of flu deaths in adults aged 65 and older. "In seasons where the Super Bowl was closer to the peak," such as this one, death rates could even go as high as seven times over the norm, the researchers wrote. Boston and Seattle residents, therefore, should be extra careful with the food and drink they consume in order to prevent getting sick — the flu can still travel up to 6 feet by air, but it's the Super Bowl; we're not just going to stay home.
"You're going to the bar or to peoples' homes for watch parties and you're double dipping the chip — or somebody else is — and you're spreading the flu," said lead author Charles Stoecker, assistant professor of global health systems and development at the Tulane University School of Public Health and Tropical Medicine, in a press release. "Football fans might contract a mild case of influenza, but then pass it on to other, potentially more susceptible people."
Kids and older adults both have compromised immune systems, making them more vulnerable to the flu than the general population. During most seasons, the Centers for Disease Control and Prevention (CDC) estimates that 90 percent of all flu-related deaths and 50 to 60 percent of flu-related hospitalizations occur in seniors. While it may only cause fever, runny nose, cough, and fatigue in younger populations, it can cause more severe symptoms and complications in older adults due not only to a weaker immune system but also to chronic diseases like those of the heart and lungs.
For the study, Stoecker and his team looked at county health records of the cities hosting the Super Bowl as well as the cities participating teams came from between 1974 and 2009. They found that hosting cities seemed to be protected — mostly because they were in warmer areas, where the flu is less easily spread — while cities whose teams participated experienced surges in flu cases. They argued these findings proved causality on the basis that the teams that end up in the Super Bowl are random.
Flu outbreaks, however, are not uncommon in areas where big events occur. Previous research has found increased risk of flu transmission during the 2002 Winter Olympics, for example, and the CDC offered recommendations for preventing transmission of not only the flu but other infectious diseases during last year's World Cup in Brazil. While it may be too late to get vaccinated, as Stoecker suggested in the press release, Boston and Seattle residents should still "wash those hands! and be careful around the dip."
Source: Stoecker C, Sanders N, Barreca A. Success is Something to Sneeze at: Influenza Mortality in Regions that Send Teams to the Super Bowl. Tulane Economics Working Paper Series. 2015.
Published by Medicaldaily.com