French Model Victoria Wild Spent Over $40K To Become Human Blow-Up Sex Doll, But Hey, She's A 'Bombshell Now'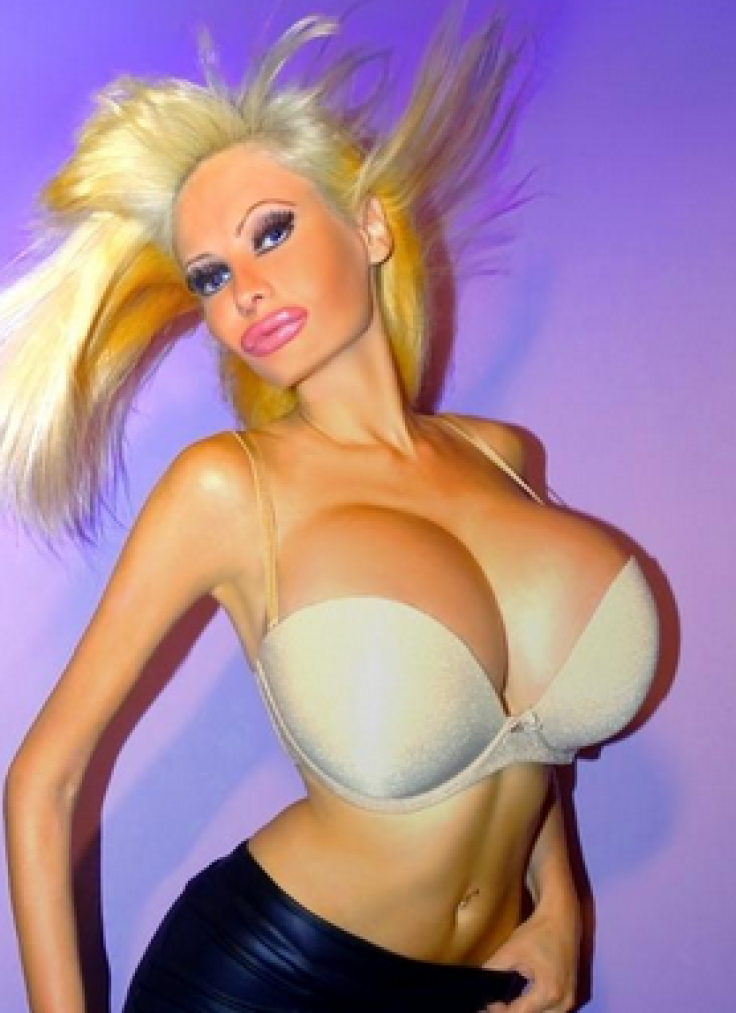 At a young age, many girls play dress-up games to transform themselves into a princess, baker, teacher, or even a model. A teenager in Latvia, previously known as "Barbie" for her slim physique and blonde hair and blue eyes, became a glamour model, but her dreams didn't stop there — she dreamt of something bigger, a whole lot bigger. Thirty-year-old Victoria Wild of Cannes, France, has transformed herself into a human blow-up sex doll after spending almost $40,000 on plastic surgery since 2011, with the help of her modeling funds and financial help from boyfriend, Simon, an Italian businessman.
"I learned about boob jobs and plastic surgery. I realized it was possible to make my dreams come true. I could become the sexy, bimbo doll I had always envisioned in my head," said Wild, about working as a glamour model at the age of 20, the Daily Mail reported. "Simon is a successful businessman and he loves the bombshell, plastic look too. He offered to help me financially with the surgery and motivated me to achieve my goal."
Currently, Wild has undergone three breast augmentations in Hungary, going from a size A cup to her dream 32G size; rhinoplasty to make her nose smaller and thinner; along with lip implants and Botox. Despite her enormous breasts, exaggerated pout, and gigantic eyelashes, Wild still plans for butt implants and three further breast augmentations.
The human sex doll's obsession with looking like a "bimbo" started when she visited Latvia as a teenager, where she developed an inferiority complex about the way she looked because she had size A breasts and was slim and blonde. The inferiority complex compelled her to feel she had to overcompensate in her looks, hence the extreme rounds of plastic surgery. She always loved the way dolls looked, and how "sexy" they were. It was a "fantasy" in her head, she says.
Wild admits she feels better about herself after all the plastic surgery procedures. "Now I feel happier and more confident than I've ever felt before," she said, The Huffington Post UK reported. "Simon loves my sex doll look. I'm a bombshell now. People look at me in the street and men absolutely adore me. Simon's so proud of the attention I get. ... I get more glamour model work because how I look too. I would love to become famous for being a sex doll."
This human sex doll is just one of many who have gone to extreme lengths to look like a real-life Barbie doll, or a real-life Ken doll via plastic surgery.
Published by Medicaldaily.com