Gardening To Get Fit: 20-Somethings Can Use Weeding, Planting, And Digging As Intense Activity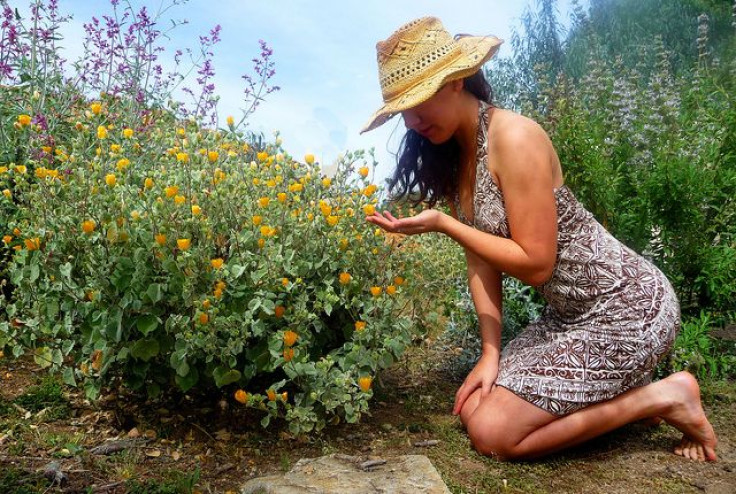 They may not prepare you for a marathon or powerlifting competition, but a number of gardening activities has been shown in a new study to offer moderate- to high-intensity levels of activity.
A group of Korean researchers achieved the results in a collection of subjects in their twenties, a cohort that's increasingly becoming more sedentary and reliant on Internet-based day jobs that demand little physical effort. In an era where carving out an hour to go to the gym seems like far too great an opportunity cost, the researchers believe their findings could offer a more calming, meditative form of exercise for people who shirk mindless miles run on a treadmill.
"The exercise intensity of gardening tasks should be useful information for developing garden exercise programs that meet the recommended physical activity for health benefits in adults," the researchers explained.
To carry out their small study, they relied on 15 participants in their twenties. Each participant performed 10 common gardening tasks in two locations: a high tunnel and a grassy vegetable garden containing some weeds. Each participant visited the garden twice and executed five tasks while working. They wore portable telemetric calorimeters and breathed into facemasks that monitored their oxygen levels, during both their working and rest periods. They also wore a heart monitor.
Based on the data collected, the experimenters concluded that all 10 activities fell under the categories of either moderate-intensity or high-intensity. One drawback, however, is that the team can't prescribe any exercise regimen based on their data alone.
"The exercise intensity of physical activity may differ between age groups and fitness levels," explained the study's lead author Ki-Cheol Son in a statement. "And there was not enough data on the metabolic equivalents of gardening tasks in different age groups to develop a garden exercise program for maintaining or improving health conditions."
A stronger takeaway may be that gardening is adaptable. People who simply enjoy the occasional grass stain on their pants and dirtying their hands may find a simpler joy in their green thumb. Others, meanwhile, may find the intensive labor therapeutic: Subjects in the study were made to carry out nearly a dozen tasks, such as watering, raking, mixing, harvesting, and sowing at moderate intensity, and digging at a high intensity.
Gardening and other household chores have the added benefit of lowering your risks for certain diseases. A 2013 study found that for adults over 60, non-exercise physical activity strengthened subjects' hearts and lengthened their overall lives, minimizing death from heart attack and stroke. Researchers performing the study found this age group particularly important, because like the cohort 40 years their junior, people on the brink of becoming senior citizens do not exercise as often as many guidelines suggest.
"Retirement, a patient told me, is for sitting around, resting, and watching TV," senior clinical nutritionist at NYU Langone Medical Center told Health Day. "Unfortunately, sedentary lifestyles now range across all ages with the same unhealthy results."
Source: Park S, Lee A, Lee K, Son K. Gardening Tasks Performed by Adults are Moderate- to High-Intensity Physical Activities. HortTechnology. 2014.
Published by Medicaldaily.com