Global AIDS-Related Deaths Continue to Drop as Access to Drugs Improves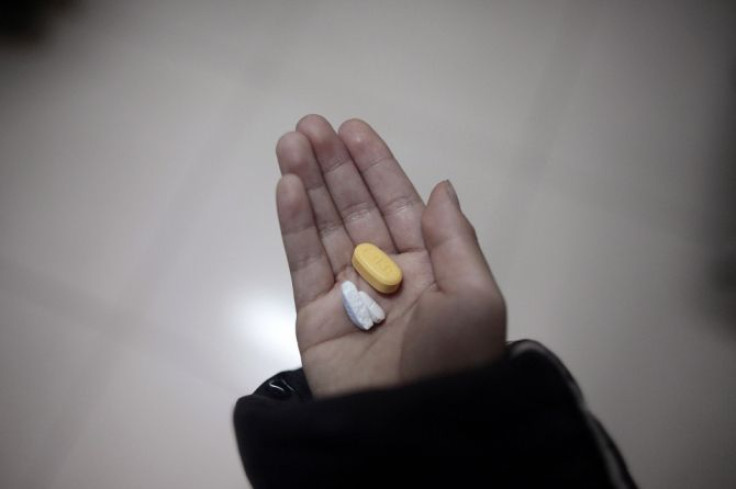 The number of worldwide AIDS-related deaths has continued to fall because more people are getting access to crucial antiretroviral drugs, the United Nations AIDS program said on Wednesday.
An estimated 34 million people are currently living with HIV, and the number of AIDS-related deaths fell from 2.3 million in 2005 to 1.8 million in 2010 to 1.7 million in 2011, the United Nations AIDS program said on Wednesday, in a report released ahead of the International AIDS Society's 2012 annual meeting set for next week in Washington, D.C.
The UN said that fewer people infected with the human immunodeficiency virus, which causes AIDS, are dying because more of them get access to effective antiretroviral medications, especially in Sub-Saharan Africa.
The UN estimates that around 8 million people in low- and middle-income countries are now receiving antiretroviral drugs, and it hopes that by 2015, 15 million people will have access to the life-saving drugs.
"One of the key messages that I believe will come out of the conference is one of optimism and hope that we should be able to achieve the 15 million target by 2015," Dr. Gottfried Hirnschall, director of the HIV Department at the World Health Organization, said at a briefing in Geneva, according to Reuters.
UNAIDS deputy executive director Paul De Lay said that the progress in treating the disease could be jeopardized by a sudden flow of new infections seen in smaller patient groups in countries in Eastern Europe and in the United States.
"We are looking at an epidemic that's going to last another 40 to 50 years to get down to what we would consider the lowest possible number of infections," De Lay said.
"It reminds us that prevention must be sustained, just the way we talk about sustaining treatment. Until we have a vaccine this is still going to have to be part of all countries' health programs," he said.
While public health officials have recently considered implementing wider use of HIV medications in people who are not infected with the virus but have a high risk of contracting it and for the first time in years scientists believe they are close to developing a vaccine against the virus, treating more people already infected with HIV is still a priority.
Because of better access to medication, UNAIDS estimated that 31 percent fewer people living in the sub-Saharan Africa, including countries like Kenya, Nigeria and South Africa, died from AIDS-related causes in 2011 compared with 2005.
Sub-Saharan Africa "has actually been able to scale up more than other parts of the world, more than Eastern Europe and Central Asia, more than North Africa and the Middle East, and even more than Asia, with a 62 percent coverage rate of people eligible for treatment able to access treatment," Hirnschall said.
Greater access to treatment also prevented more AIDS-related deaths in Latin America, the Caribbean and Oceania.
However, over the past decade, nations Western and Central Europe, as well as North America, where antiretroviral therapy is widely available, saw little change in the combined number of AIDS-related deaths, which totaled about 29,000 in 2011, the U.N. reported.
The U.N. reports that death rates also appear to be more stable in Asia at an estimated 330,000 in 2011, but AIDS-related deaths continued to rise in Eastern Europe, Central Asia, the Middle East and North Africa.
The report also indicates that new infection among children declined significantly for the second year running amid dedicated efforts to protect children and their mothers from HIV. The organization reported that 330,000 new child HIV cases in 2011, a dramatic improvement from 2003 when 570,000 children had been newly infected with HIV.
Published by Medicaldaily.com