Got Lemon? 6 Beauty Tips And Tricks Using The Fruit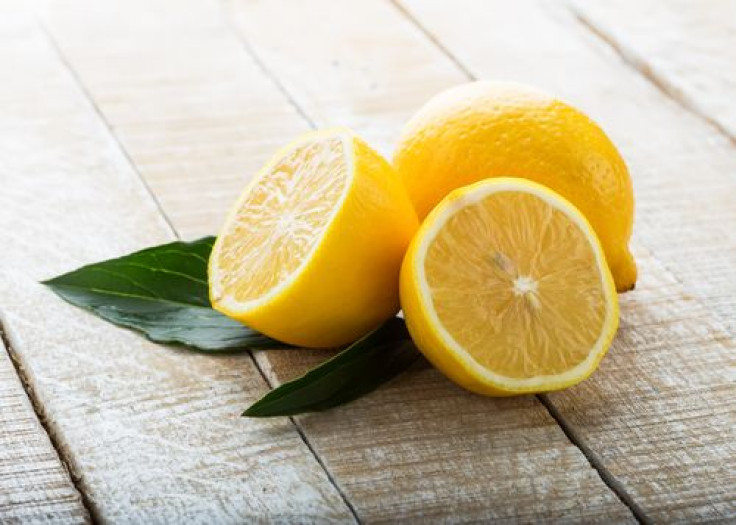 Beauty treatments can dig deep holes into your pocket and not only that, but some of the treatments might not be that effective. So hundreds of dollars might be spent with no positive outcome. Before heading to the dermatologist or the department store, take a look in your own kitchen for your own beauty remedies. Lemons are a versatile fruit providing a number of aesthetic benefits. Originating in Asia, lemons have an extensive history but mostly of one used in cooking. However, many dermatologists and beauty gurus have recommended the use of lemons in daily skin maintenance. "The alpha hydroxyl acid in lemons is similar to the ingredients you'd find in a dermatologist's peel," the Oz blog reported, speaking to Dr. Elizabeth Hale, professor of dermatology at the New York University School of Medicine. Lemons also provide a number of other skin, nail, and hair benefits. Take a look at six helpful beauty tips below:
1. Remove Blackheads: Take a lemon and slice it in half, rub the juice all over your face and wait five minutes before rinsing it off with cold water. Lemons have antibacterial properties, making it a perfect blackhead remedy. Blackheads are caused by clogged pores, and the acid called alpha hydroxyl from the lemons help to exfoliate the skin.
2. Lighten Old Acne Scars: Instead of heading to the dermatologist to help fade acne scars, just take a look in your refrigerator. Take a cotton ball and soak it with a little freshly squeezed lemon juice, and rub it all over your face. The lemon juice when applied daily will gradually help to lightens up the scars as it works as a chemical peel.
3. Removes Calluses, Corns, And Warts: Using the inside of a lemon (the white part) and placing it against any of these skin imperfections will help to dry out the callus, corn, or wart. Leave it on overnight and in about week they should fall off.
4. Lighten Your Hair: Skip the dye. This is a perfect and gradual remedy for those sunny summer days. Mix the juice from four lemons with ¼ cup of warm water, put it in a spray bottle, and spray it in your hair until it's damp. Make sure you only expose your hair to the sun for about 30-60 minutes, depending on how light you want to make it. After you're done, take a shower and use conditioner, as lemon juice can sometimes dry out your hair.
5. Strengthen Nails: Soaking nails into lemon juice for about 10 minutes and rinsing them with warm water once a week will not only help them to grow but will also remove any discoloration.
6. Lighten Discolored Armpits and Elbows: Discoloration and hyperpigmentation happens to people when there is more melanin in their skin. The more melanin a person has in their skin, the darker it will be. Since lemon acts as a bleaching agent, rubbing a cut lemon on armpits or elbows will help to lighten the skin in those areas.
We hope you try some of these home remedies. However, in no way are these tips intended to cure or teat any type of skin, hair, or nail issue. Before trying any of these, please seek out the approval from your health care provider.
Published by Medicaldaily.com