Gov't Recommends That All Baby Boomers Get Tested for Hepatitis C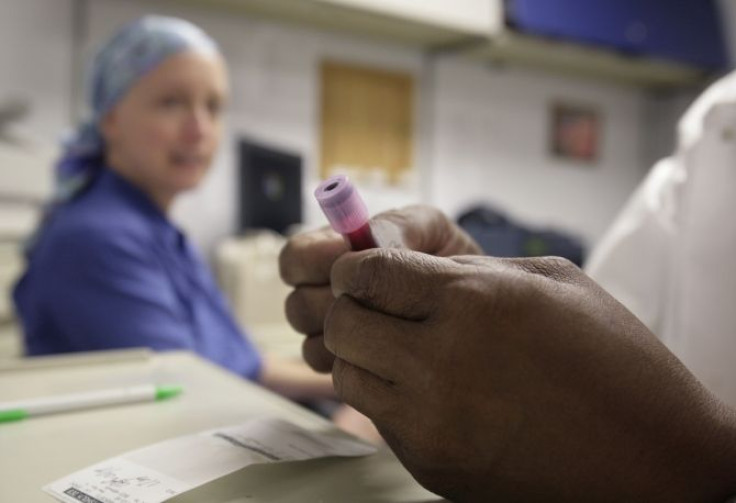 All baby boomers need to get tested for hepatitis C virus, the U.S. government recommended on Thursday.
U.S. health officials said that anyone born between 1945 and 1965 should get a one-time blood test to determine whether they are infected with the liver-destroying virus that kills more than 15,000 Americans each year.
"One in 30 baby boomers – the generation born from 1945 through 1965 – has been infected with hepatitis C, and most don't know it," the U.S. Centers for Disease Control and Prevention said in its most recent Morbidity and Mortality Weekly Report.
The new guidelines comes after recent findings suggesting that more than 2 million baby boomers in the country may be infected with Hepatitis C, a virus transmitted through the blood that can lead serious conditions like cirrhosis and liver cancer.
The agency added that liver cancer is the fastest-rising cause of cancer-related deaths and is the leading cause of liver transplants in the United States.
The study found that many people born between 1945 and 1965 were infected with the virus decades ago, before people were aware of the risk from sharing intravenous needles and routine screening of donated blood and organs was required.
Previously, the CDC had recommended that people with certain known risk factors for hepatitis C should be tested. However recent studies have shown that many baby boomers who had been infected with the virus years ago did not perceive themselves to be at risk and have never been screened.
The CDC estimates that around 3.2 million Americans have hepatitis C, and the agency which issued proposed testing guidelines in May, said public comments from individuals and organizations "overwhelmingly supported" its draft plan.
The agency believes that routine blood tests will address the largely preventable consequences of hepatitis C, especially because there are many newly available therapies and that can cure about 75 percent of infections, prevent the costly consequences of chronic liver diseases and prevent more than 120,000 deaths.
Published by Medicaldaily.com