Health Video Debunks Idea That Wearable Technology Like Fitbit And Nike Fuelbands Helps You Lose Weight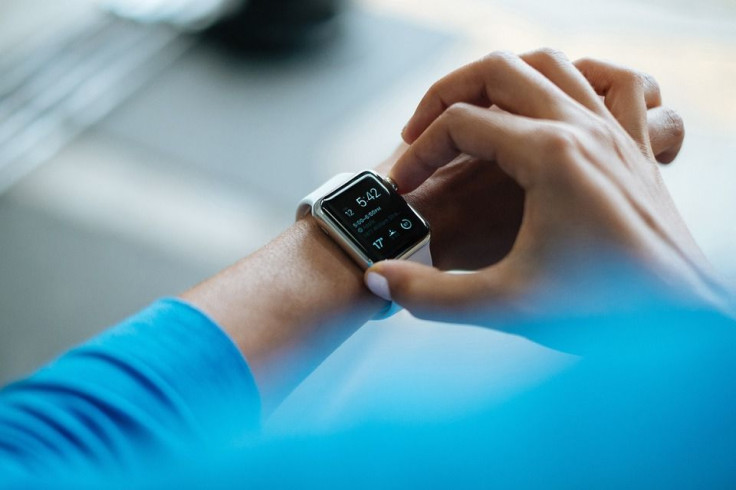 If you're hoping to lose weight, buying a piece of wearable technology—like a Fitbit or Nike Fuelband—may not be a help, according to a video that debunks that idea.
There's currently no extensive research proving that wearable fitness devices support weight loss. In Healthcare Triage's video below, host Dr. Aaron Carroll, cites three specific studies involving fitness devices.
Read: 10 Fitness Trends For 2017: Wearable Technology Takes The Number 1 Spot​
Although the first study he discusses shows those who wore wearable tech lost the most weight, he notes it's nothing to get too excited about. The results are not necessarily generalizable due to the sample. There were less than 50 participants in each of the four sample groups; most were female, and 75 percent of the subjects had college degrees.
The second study he points to is the PACE-Lift trial. Similar to the first study, this one showed seemingly promising results; however, the accelerometers used in the trial may not be the reason for the patients' increased activity. Rather, it could be due to the fact this group also got four physical activity consultations with primary care nurses. This was also a small study of only 250 people, ages 60 to 75 years old.
Lastly, he discusses a larger and more comprehensive study, called the IDEA trial, which was published in the journal JAMA. The clinical trial involved more than 470 adults, ages 18 to 25. They were all put on a low-calorie diet, told to increase their physical activity, and had group counseling sessions. Six months into the two-year intervention, some received a wearable tech device, while others self-monitored their diet and physical activity via a website.
At the end of the trial, those without the wearable tech loss an average of 13 pounds, while those who had access to it loss an average of 7.7 pounds. Wearable tech may not offer any advantage over standard weight loss approaches, the authors conclude in their paper.
While there's no harm in using a fitness device, you may want to consider saving your money until more research is done to better support the devices as successful weight loss aides.
See also: Wearable Tech Caution: Fitness Trackers May Produce Unreliable Results When Used As A Health Device
At CES 2016, Health Wearables Take Center Stage: The Cutting Edge Devices You Can Look Forward To This Year​
Published by Medicaldaily.com