10 Fitness Trends For 2017: Wearable Technology Takes The Number 1 Spot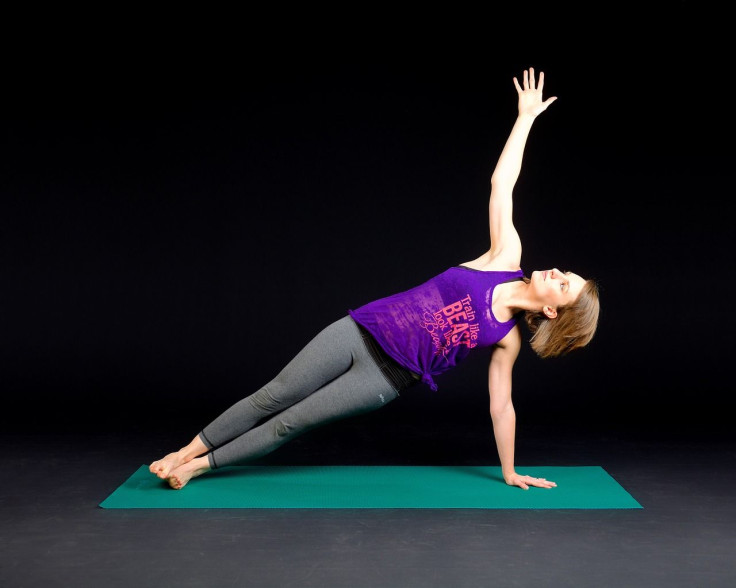 We're nearly two months into 2017 – how are your New Year's fitness resolutions holding up? Although these resolutions tend to fail, it's never too late to create new ones and stick to them. Don't know where to start? Check out this year's top fitness trends to get some inspiration to get up and moving.
An annual survey, answered by health fitness professionals, identified the top fitness trends for 2017. It was published in American College of Sports Medicine's Health and Fitness Journal.
Read: 6 Healthy Food Trends To Try In 2017: Chia Seeds, Cauliflower Rice, Sprouted Seeds, Protein Alternatives, And More​
TOP 10 FITNESS TRENDS OF 2017
1. Wearable technology. For the second year in a row, wearable technology (like Apple Watches and Fitbits) topped the list. These devices can be used to track an array of health activity including pulse, heart rate, sleep, step detection, and more.
2. Body weight training. Keeping its place on the list since last year, body weight training comes in second. It's much more than pull-ups and push-ups. Body weight training is an inexpensive option and you can train in the comfort of your own home.
3. High-intensity interval training (HIIT). If you stay up-to-date on fitness trends, you've most likely heard of HIIT. It's a quick, intense form of exercise that burns more calories over an extended period of time, rather than going at a steady pace. To learn more about how to do a HIIT workout and the benefits of one, check out Medical Daily's "Complete Guide To HIIT."
4. Educated, certified, and experienced fitness professionals. This trend continues to grow as more third-party accreditations are offered for people to become exercise professionals. "Employment of fitness trainers and instructors is projected to grow 8 percent from 2014 to 2024," which is about the average for all occupations, the U.S Department Of Labor Bureau of Labor Statistics predicts.
5. Strength training. Strength training has been on the list since this survey started 11 years ago. Weight training can help you burn fat and build muscle. If you're new to lifting weights and not sure where to begin – try this workout routine.
6. Group training. Group training includes exercise classes of more than five participants (fewer than five would be considered group personal training). These classes are designed for people of all fitness levels. They include everything from spin classes to barre, and more.
7. Exercise is Medicine ®. Exercise is Medicine ® is "a global health initiative that is focused on encouraging primary care physicians and other health care providers to include physical activity when designing treatment plans for patients and referring their patients to exercise professionals," their website reads.
8. Yoga. The relaxed practice of breath control and meditation has been in out and of the top 10 on this list since 2008. It seems to stay on the list because it is reinvented every year, the authors note. If you're not into traditional yoga, maybe classes like 'rage yoga' or 'naked yoga' are for you.
9. Personal training. Professional personal trainers have been in the top 10 since this survey started. There are many benefits of personal training, including accountability, variety, and a personalized and effective workout.
10. Exercise and weight loss. Incorporating exercise into weight loss programs is essential for weight loss maintenance and can improve adherence to calorie-restricted diets, the survey authors note. They expect this trend to continue, especially among for-profit weight loss organizations.
See also: 10 Fitness Trends For 2016; Predictions Point To Wearable Technology And High Intensity Interval Training​
Worst Fitness Trends 2016: Waist Training And 5 Other Health Fads That Won't Give You A Better Body
Published by Medicaldaily.com