Herpes Vaccine Enters Early-Stage Clinical Trial In Australia; Scientists Hope For HSV-2 Cure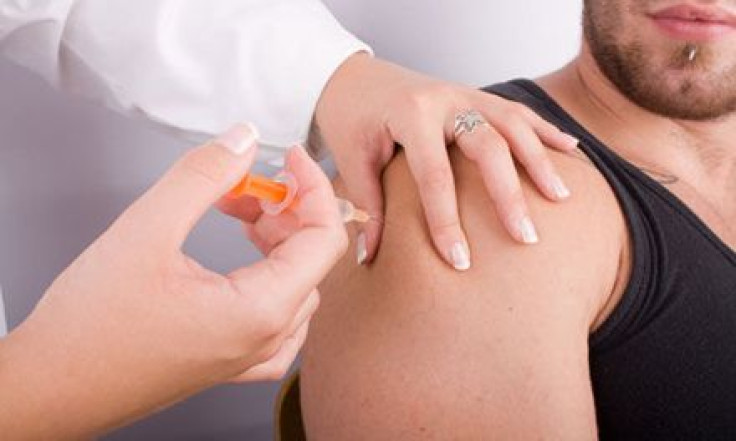 Coridon, a biotechnology company that started out of University of Queensland, has received approval to begin early-stage, Phase I human trials for its herpes simplex 2 (HSV-2) vaccine, which would be used as both a preventative vaccine and a therapeutic vaccine for those who already carry the virus.
Herpes simplex 2, also known as genital herpes, is a viral infection that can infect skin cells of a certain area of the body, such as the mouth and genital area, resulting in periodic outbreaks. The virus lives in the nerve cells within the affected skin area, and when the immune system is weakened by stress or lack of sleep, an eruption can occur. When a person has an outbreak, the virus can be highly transmissible, and affected people are advised to avoid sexual contact.
"This is the beginning of an exciting period for our herpes vaccine. We have seen very encouraging results from animal studies and we expect pivotal data showing that our vaccine, which incorporates our patented optimisation technology, to produce similar immune responses in the clinic," said Professor Frazer who founded Coridon in 2000 and is leading the study.
The only treatments for herpes is Valtrex, which is a pill that is not completely covered by U.S. insurance companies and still costs patients, although a generic version has been on the market since 2009. The drug works by blocking the virus from replicating and does not cure the infection, but can stop it in its tracks, force an outbreak to end, and allow healing. Abreva is also sold as a treatment for cold sores, yet its effectiveness has been in dispute and has only been shown to lessen an outbreak by less than a day. Other research has suggested forcing an outbreak and treating with currently available medications, but this is still in the pre-clinical testing stages.
Genital herpes affects more than one in six Americans between the ages of 14 and 49, according to the Centers for Disease Control and Prevention (CDC). Herpes outbreaks make people more susceptible to contracting other sexually transmitted infections (STIs) and increase the risk of HIV infection. Half a billion people are believed to be infected with HSV-2, which is more than seven percent of everyone on the planet.
The company that is conducting the clinical trial in Australia trial is Q-Pharm, and interested participants can e-mail volunteers@qpharm.com.au. Phase I trials usually use doses of drugs or vaccines that are meant to test the safe dosing range and may confer protection to those who participate in the trial.
A previous vaccine tested by GlaxoSmithKline flopped in late-stage clinical trials, wasting 20 years and $100 million's worth of research money. Another company, Genocea, is currently pursuing clinical trials with its HSV-2 vaccine.
Published by Medicaldaily.com