Hillary Clinton's Mother Dorothy Dies at Age 92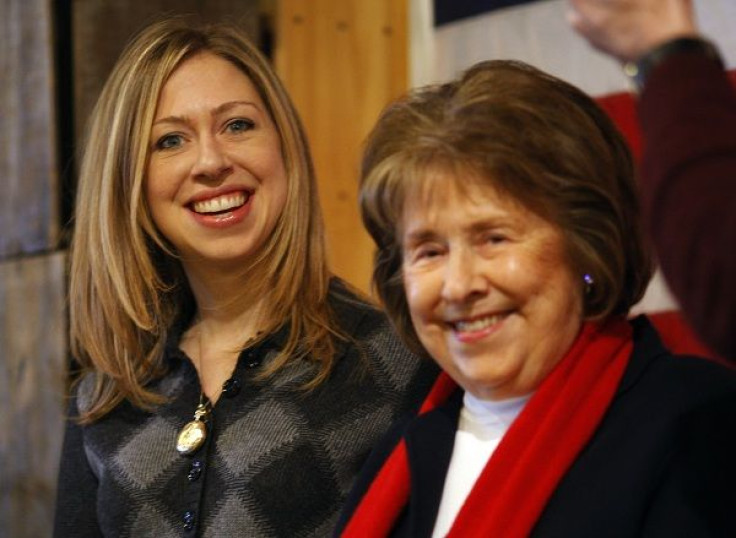 U.S. Secretary of State Hillary Clinton's mother Dorothy Rodham, died Tuesday at age 92, according to a statement from the family.
Earlier today, reports emerged that Clinton had canceled scheduled trips to Europe to care for her mother who had fallen ill although details of the illness were not disclosed.
"Dorothy Howell Rodham was born in Chicago on June 4, 1919 and died shortly after midnight on November 1, 2011 in Washington, D.C., surrounded by her family," the family said in a statement, according to Yahoo News.
Rodham "overcame abandonment and hardship as a young girl to become the remarkable woman she was -- a warm, generous and strong woman; an intellectual; a woman who told a great joke and always got the joke; an extraordinary friend and, most of all, a loving wife, mother and grandmother," the family said in the statement.
Mrs. Rodham is survived by her daughter Hillary Rodham Clinton and her son in law Bill Clinton; her sons and daughters in law Hugh Rodham and Maria Rodham and Tony Rodham and Megan Rodham; her grandchildren, Chelsea Clinton and her husband Marc Mezvinsky, Zachary Rodham, Fiona Rodham and Simon Rodham.
Published by Medicaldaily.com