How Do You Get Meningococcal Disease? Meningitis B Facts And Risks, Vaccine Side Effects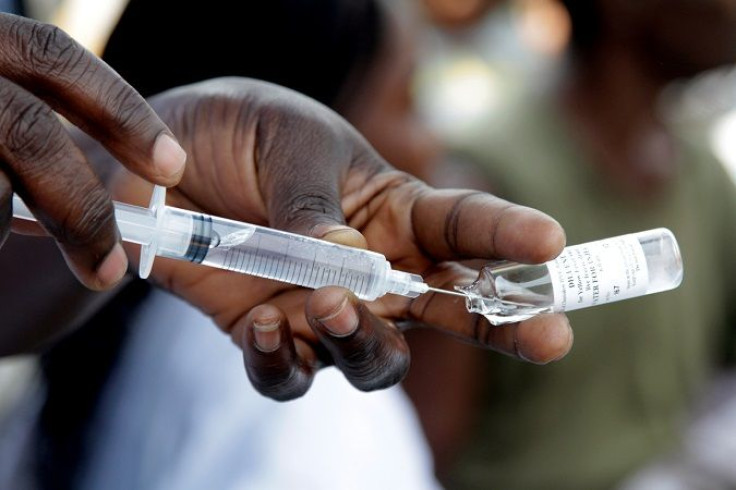 Two newly-licensed meningococcal vaccines have been recently approved for use in 10 to 25 year olds. The American Academy of Pediatrics has been looking at individual risks for the disease and will soon make recommendations on who should be required to get it.
Currently, meningitis B is the only type of the disease not included in the common meningitis vaccine given to children and teens across the U.S. Though rare, some recent instances of the disease have been fatal.
In 2013, 19-year-old Kalamazoo College student Emily Stillman contracted Meningitis B, and died just hours later.
"There was no vaccine for Meningitis B when Emily contracted the disease, but there is now," said her mother, Alicia Stillman. "Making the immunization a requirement for students on campuses across Michigan will save lives and prevent the kind of heartache my family has experienced every day."
Stillman has since created the Emily Stillman Foundation to raise awareness of the dangerous risks of Meningitis B and is rallying to have the vaccine to be a requirement for all college students.
How do you get meningitis?
The germs that cause bacterial meningitis are spread from person to person, but, fortunately, it's not as contagious as viruses that cause the common cold or the flu. According to the CDC, some meningococcal bacteria can be contracted by exchanging saliva or spit during close or lengthy contact — like coughing or kissing. Additionally, the disease can spread especially quickly among people living in the same household or close living quarters.
What the vaccine side effects?
Like with any vaccine, the drugs that protect against these bacteria are not 100 percent effective, so there is still a chance you can develop bacterial meningitis. Typical vaccine side effects include pain, redness, swelling, tenderness, or a lump at the injection site. Other side effects include headache, low fever, chills, and tiredness.
How can a Meningitis B vaccine save your life?
Between 2003 and 2007, approximately 500 people in the U.S. died from meningitis, out of roughly 4,100 cases of the disease. Eradicating the disease through vaccines could save hundreds of lives.
Read more:
Princeton University Meningitis B Outbreak Prompts Use Of Bexsero, A Vaccine Not Approved For Use In The US
Meningitis B Vaccines To Receive FDA Review As Breakthrough Therapy Drugs
Published by Medicaldaily.com