How Fentanyl, A Drug Prescribed For Cancer Patients, Is Fueling Opioid Epidemic, Alarming Overdose Rates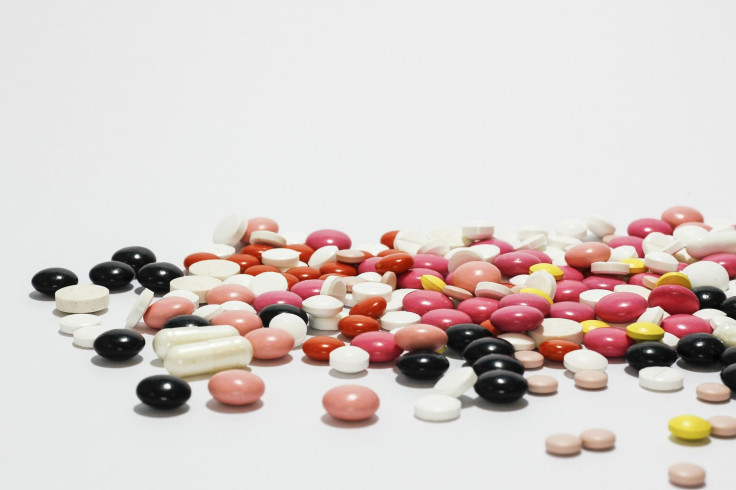 The war on drugs in the United States has been waged for nearly 50 years, but victory seems more out of reach than ever. Last year, drug overdose deaths likely surpassed 59,000, making it the largest yearly increase ever, according to The New York Times, which reported early findings this week. In 2015, the Centers for Disease Control reports that 52,404 people died from drug-related causes. Accounting for population increases, this jump is significant. CDC figures state that the drug overdose death rate escalated from 12.3 per 100,000 population in 2010 to 16.3 in 2015.
Read: New FDA-Approved Drugs Face Safety Issues: How Safe Are Your Prescriptions?
The Times article points out that drug overdoses are now the main cause of death for people under 50 years old in America. These statistics reflect a growing problem in the United States fueled by the opioid epidemic. Driving what health and law officials deem a national crisis is a drug 50 times stronger than heroin and 100 times more potent than morphine: fentanyl.
The synthetic opioid is typically prescribed to help cancer patients manage pain, but in recent years, illegally manufactured versions have been sold as counterfeit pills and as a filler in heroin and cocaine to boost the drugs' potency.
"The United States is in the midst of a fentanyl crisis, with law enforcement reporting and public health data indicating higher availability of fentanyls, increased seizures of fentanyls, and more known overdose deaths from fentanyls than at any other time since the drugs were first created in 1959," the Drug Enforcement Agency writes in a 2016 report detailing what the organization calls a global threat.
In New York City, the department of health estimates that 44 percent of overdose-related deaths involved fentanyl in 2016, an increase of 16 percent from the prior year. This trend is seen throughout America. In Massachusetts, for example, about 75 percent of the 1,374 opioid-linked deaths in 2016 involved the substance. The Massachusetts Department of Health notes that while deaths related to heroin-only declined, fentanyl-linked deaths rose, mirroring the DEA's findings that traffickers have expanded the market.
The law enforcement agency details how the substance originally was used as a mixer in heroin, starting the fentanyl crisis in 2016, and has morphed to include a heavy reliance of counterfeit prescription medications. The main reason, of course, is money. The DEA says that a kilogram of fentanyl powder can be purchased for several thousand dollars and made into hundreds of thousands of pills, which returns a profit of millions of dollars.
As the death rates continue to climb across the nation, many are calling for action. Following new figures from the Arizona Department of Health Services, which revealed the opioid overdose rate jumped 74 percent over four years to an average of more than two deaths per day, the state's governor declared a health emergency this week.
"As the number of opioid overdoses and deaths increase at an alarming rate, we must take action. It's time to call this what it is — an emergency," says Arizona Governor Doug Ducey in a statement. "I'm declaring a statewide health emergency because we need to know more about the epidemic, including enhanced data that illustrates when and where these overdoses occur so that we can develop real, targeted solutions."
State health officials say they plan to develop guidelines about responsible opioid prescription practices, expand access to treatment and increase distribution of naloxone, a drug used to reverse overdoses.
Many believe providing more access to the drug will help stabilize the rate of deaths related to overdoses, including Dr. Thomas Frieden, M.D., CDC director, who penned an opinion piece in Fox News late last year about ending the epidemic.
"This crisis was caused, in large part, by decades of prescribing too many opioids for too many conditions where they provide minimal benefit and is now made worse by wide availability of cheap, potent, and easily available illegal opioids: heroin, illicitly made fentanyl, and other, newer illicit synthetic opioids," he writes.
Read: Hepatitis C Cases Nearly Double In Pregnant Women Due To Opioid Epidemic
Frieden believes the war on drugs can be fought by increasing the availability of naloxone, making drug abuse treatment centers more readily available and urging doctors to be more conservative when treating pain.
"We must not forget what got us here in the first place," Frieden writes. "Doctors' prudent use of the prescription pad and renewed commitment to treat pain more safely and effectively based on what we know now about opioids—as well as healthy awareness of the risks and benefits among patients prescribed these drugs—can change the path of the opioid epidemic."
See Also:
Teens Who Attend Private Schools At Higher Risk For Drug And Alcohol Abuse As Adults
Which States Have The Biggest Drug Problems? WalletHub Releases New Study About Drug Use In The USA​
Published by Medicaldaily.com