Hepatitis C Cases Nearly Double In Pregnant Women Due To Opioid Epidemic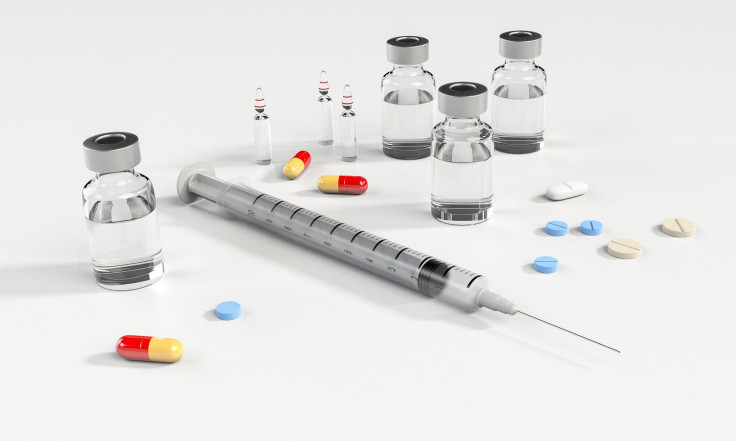 Hepatitis C in pregnant women is increasing at an alarming rate, according to a new research conducted by Vanderbilt University Medical Center and the Tennessee Department of Health. A release states that the rate has almost doubled between 2009-2014.
Read: Here's Why Arkansas Wanted To Execute A Record 7 Inmates In 11 Days: Drug 'Midazolam' Hits Spotlight
The cause for this increase is attributed to the opioid epidemic, which affects rural parts of the country in particular.
"We have seen a dramatic increase in opioid use in pregnancy and in the number of infants having drug withdrawal," says lead author Stephen Patrick, M.D., assistant professor at Vanderbilt University Medical Center, in a statement.
The study found that Hepatitis C infection increased to 89 percent for expectant mothers, which went from 1.8 to 3.4 cases per 1,000 live births, or about 35 infants who come into proximity with the virus each day.
The United States Depart of Health and Human Services estimates that about 3.2 million Americans have the disease, many who don't even realize they're infected.
Researchers from this study found that rural communities in Tennessee and West Virginia were significantly impacted. West Virginia had the highest rate of infection in 2014 coming in at 22.6 instances per 1,000 live births.
"We found that rural and Appalachian counties were particularly impacted by the virus," says Patrick. "In some counties in Tennessee, nearly 8 percent of pregnant women were documented as being infected with hepatitis C at the time of delivery."
Read: What Is Powassan Virus? More Serious Than Lyme, Experts Say This Disease Could Boom During Tick Season
The team behind the study stresses their findings show just how important it is that all pregnant women have access to STI testing and treatment.
Of course, this study reflects the broader issue of the rising Hepatitis C rates.
"While this study focuses on pregnant women and a high-risk area in Tennessee, it is also important to remember that hundreds of thousands of people throughout the U.S. have hepatitis C, and a large percentage of them do not know it," says Tim Jones, M.D., epidemiologist with the Tennessee Department of Health, in the statement.
Reports of new infections have grown nearly 300 percent, or almost triple, between 2010-2015, according to a report from the Centers of Disease Control. A paper published in the National Academies of Sciences, Engineering, and Medicine attributes drug use to 75 percent of all new infections each year.
Hepatitis C is a liver disease that spreads through exposure to blood as can happen through injection drug use, explains the World Health Organization. Symptoms are rare, only one-quarter of those infected with the disease exhibit signs, but include yellow skin (jaundice), vomiting, nausea, fever and fatigue. Unlike Hepatitis A and B, there is no vaccine for the disease, which can cause liver cancer, due in part to the virus' variable nature.
See Also:
Throat Cancer Symptoms: What To Know After Death Of Erin Moran, Former Happy Days Star
Lyme Disease Outlook 2017: Why The Risk For Tick-Spread Condition Is Growing​
Published by Medicaldaily.com