How Reality TV Star Mama June Went From 460 Pounds To A Size 4; Her Diet Swaps, Surgery And More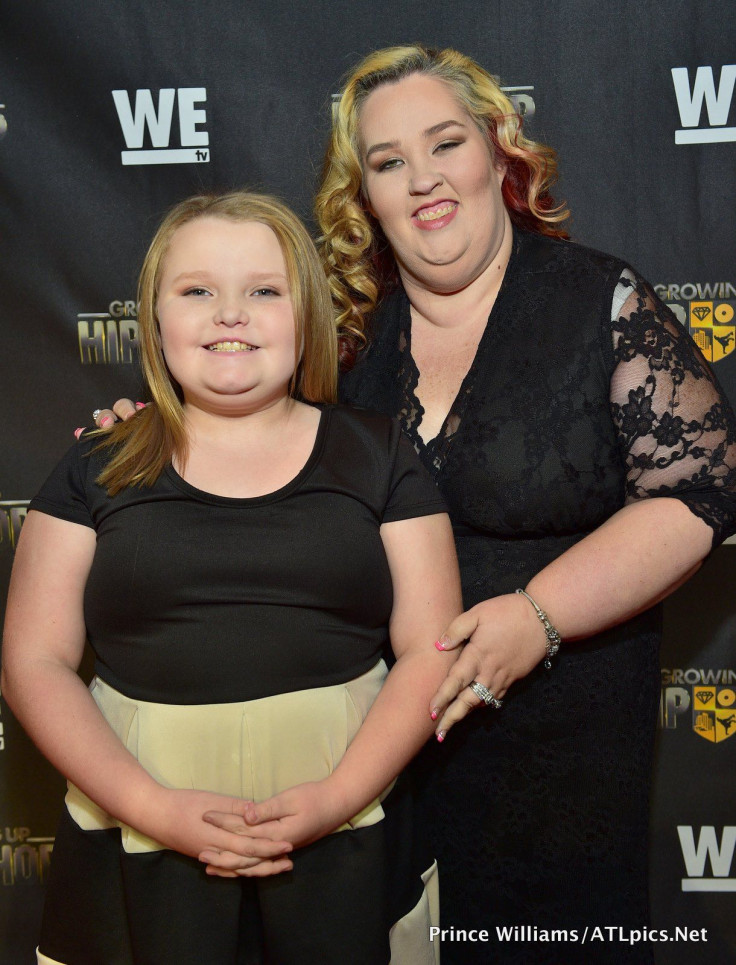 Mama June Shannon is the talk of the interwebs as her weight loss transformation was revealed on her show, "Mama June: From Not to Hot." According to People magazine, who had an exclusive interview with the reality TV star, Mama June weighed 460 pounds at her highest. Entertainment Tonight reports she once wore a size 28 but is now down to a four.
Read: 5 Most Diet-Friendly Foods You Should Eat, From Chia Seeds To Soup
While Mama June did opt for gastric sleeve surgery, she dropped 60 pounds to a size 16 through diet and exercise first, ET writes. In May of last year she had the surgery, followed by skin removal operations. All total, People says the star spent about $75,000 to have gastric sleeve surgery, breast augmentation and the skin removal, which helped her shed nine pounds.
Health should always be the main priority for a major weight loss, but Mama June embarked on her journey to make ex "Sugar Bear" Mike Thompson jealous.
"My goal when I first started this weight loss journey was to make Sugar Bear kind of jealous. But it's no longer about revenge," June said in a confessional on her TV show.
Now, the mother of four seems focused on her health and is taking a balanced approach to dieting. She and her trainer Kenya Cook gave People their tops on how the star lost weight pre and post surgery.
Mama June cut out soda first, one of her biggest vices, which she replaced with fruit infused water and Propel flavored waters.
"Propel has great flavors like Grape and Wild Cherry and Kiwi Strawberry," she told People. "Honestly to me, they taste like soda. If I drink soda right now it would taste like crap."
Read: Easy Tips To Stay Healthy While Vacationing: Water Down Drinks With Seltzer, Beach Running, And More
She also replaces her favorite snack foods with grapes, watermelon and apple chips. Dropping even a few pounds is hard, and Mama June encourages people to stay patient.
"Take it one day at a time," she said to People. "Don't ever give up. You don't have to be perfect, just take it at the pace you want to. It's all in moderation, especially the eating!"
See Also:
Why People Bully: Bullies And Victims Obsessed With Losing Weight
Woman Who Lost Nearly 200 Pounds Has Handfuls Of Loose Skin; Seeks Surgery Funds Through Crowdsourcing
Published by Medicaldaily.com