Woman Who Lost Nearly 200 Pounds Has Handfuls Of Loose Skin; Seeks Surgery Funds Through Crowdsourcing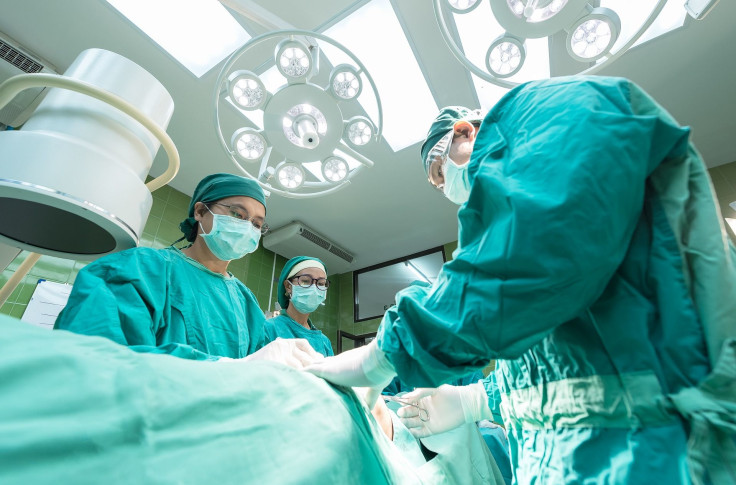 Losing weight isn't easy, and for Kayla Butcher, as well as others, that's only part of the battle. The 24-year-old from Canada lost the weight after having gastric bypass surgery, now weighing in at 191 pounds - down from 376 pre-operation. But she has excessive loose skin as a result, which is considered cosmetic, so Butcher has turned to crowdsourcing site GoFundMe to raise $10,000 to have it removed.
Read: Body Positive Instagram Star Gains Recognition For Speaking Up To Trolls
On her page Butcher writes, " It is very emotionally difficult to deal with, finally being freed from the weight I've carried since I was a child but still feeling trapped inside a body that constantly reminds me of the lifetime of pain and struggle." Butcher told Cosmopolitan magazine that her excessive skin is like an "apron" that sags and continually gets in her way.
Butcher opens up about the difficulty in wearing clothes and bathing suits despite her slimmer size and even reveals that having sex is more daunting than before.
Read: 5 Popular Anti-Aging Cosmetic Dermatology Treatments: How To Pick The Right Procedure And Doctor
She explains that things haven't always been easy after leaving an unhealthy home at 16 years old. She acts as a mother figure to her siblings and mentions being an inspiration for others. A look at Butcher's Instagram shows that she has quite the following with more than 14,000 fans.
On one before-and-after photo, another Instagram user, A lyssaabearrr, wrote, "Damn girl! I remember you from high school. You are truly an inspiration for everyone! You are gorgeous. I am struggling with left over pregnancy weight right now and I was almost about to say screw it. Then I saw your story and being so close to home. I'm gunna do it!"
Butcher's campaign has raised more than $2,000 so far by 68 people in one week. Her GoFundMe is currently trending, likely after her story became widespread in Cosmopolitan.
See Also:
Why You Shouldn't Go Gluten-Free If You Don't Have Celiac Disease
Morning People Have Healthier Diets, Plus 3 More Reasons To Get Up Earlier
Published by Medicaldaily.com